On-Site Solutions
Create Magical Moments On Site
Use the best solutions and systems to run world-class events. Gather rich data and behavioral insights to power your sales and marketing campaigns.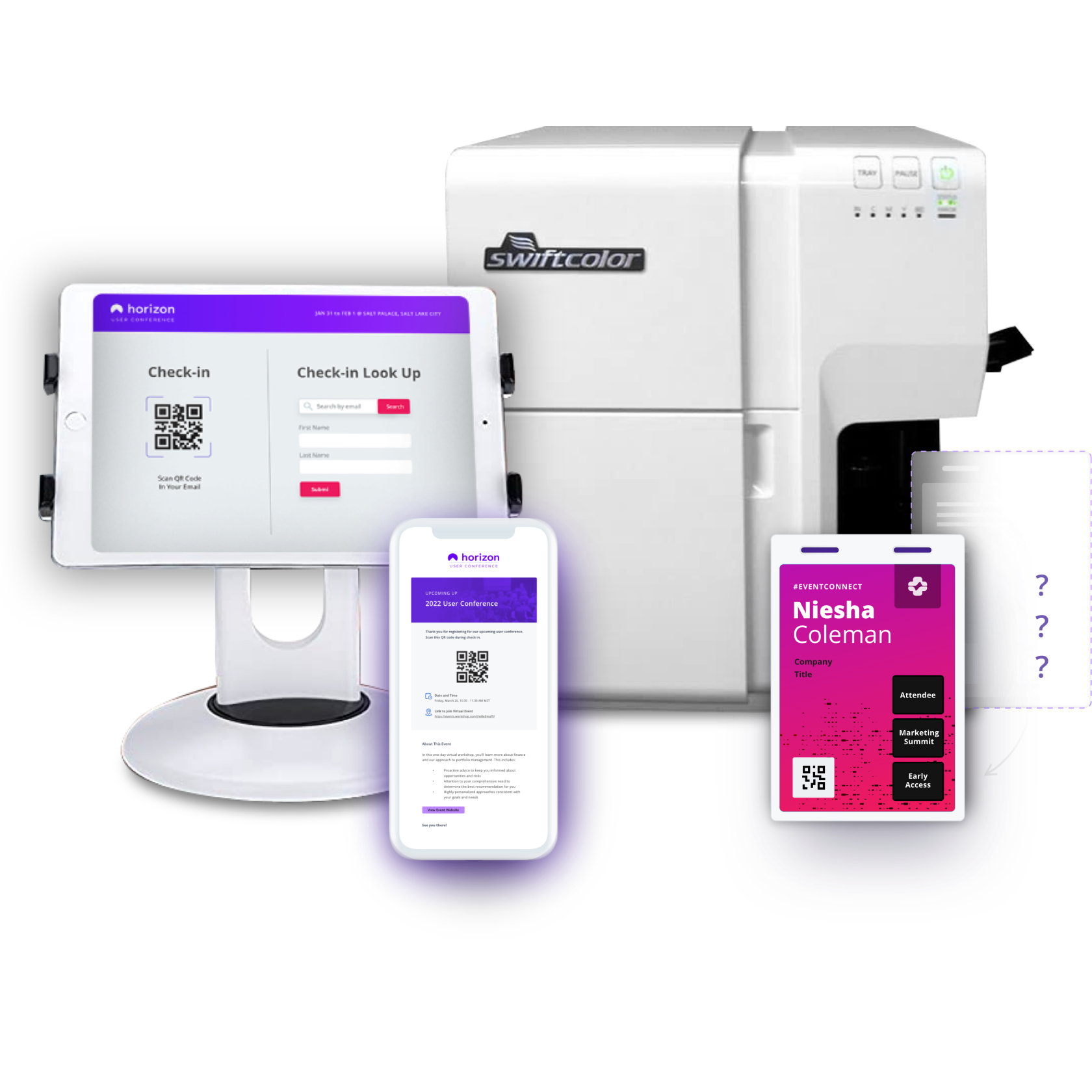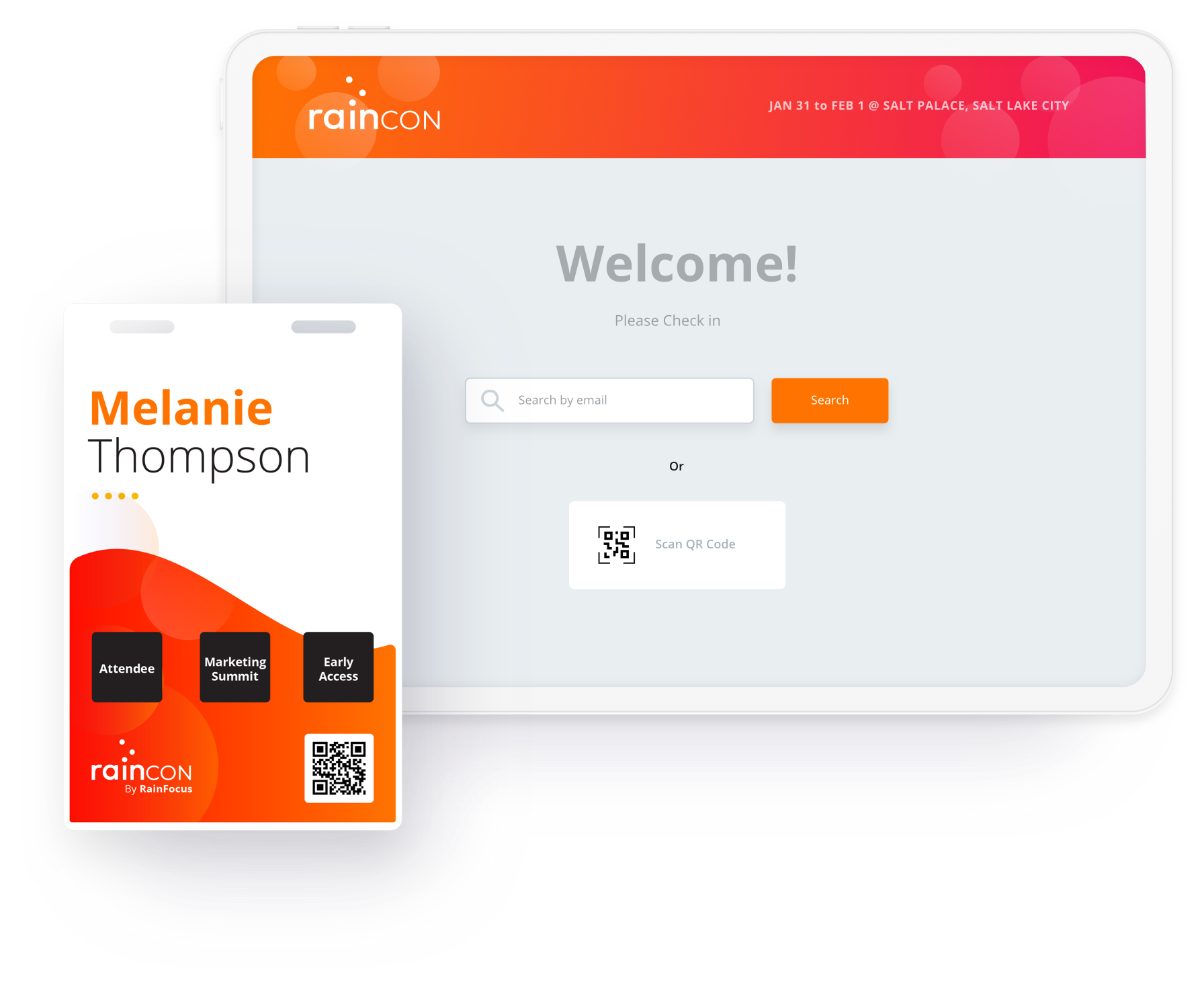 Make a Great First Impression
No one likes waiting in line. Speed attendees through the door with our easy-to-use check-in kiosks. Bonus: Our network fault-tolerant system can even run offline if the internet goes out.
Attract Everyone's Attention
Customized badges are the key to unlocking rich engagement data. Our stunning badges also show off your brand.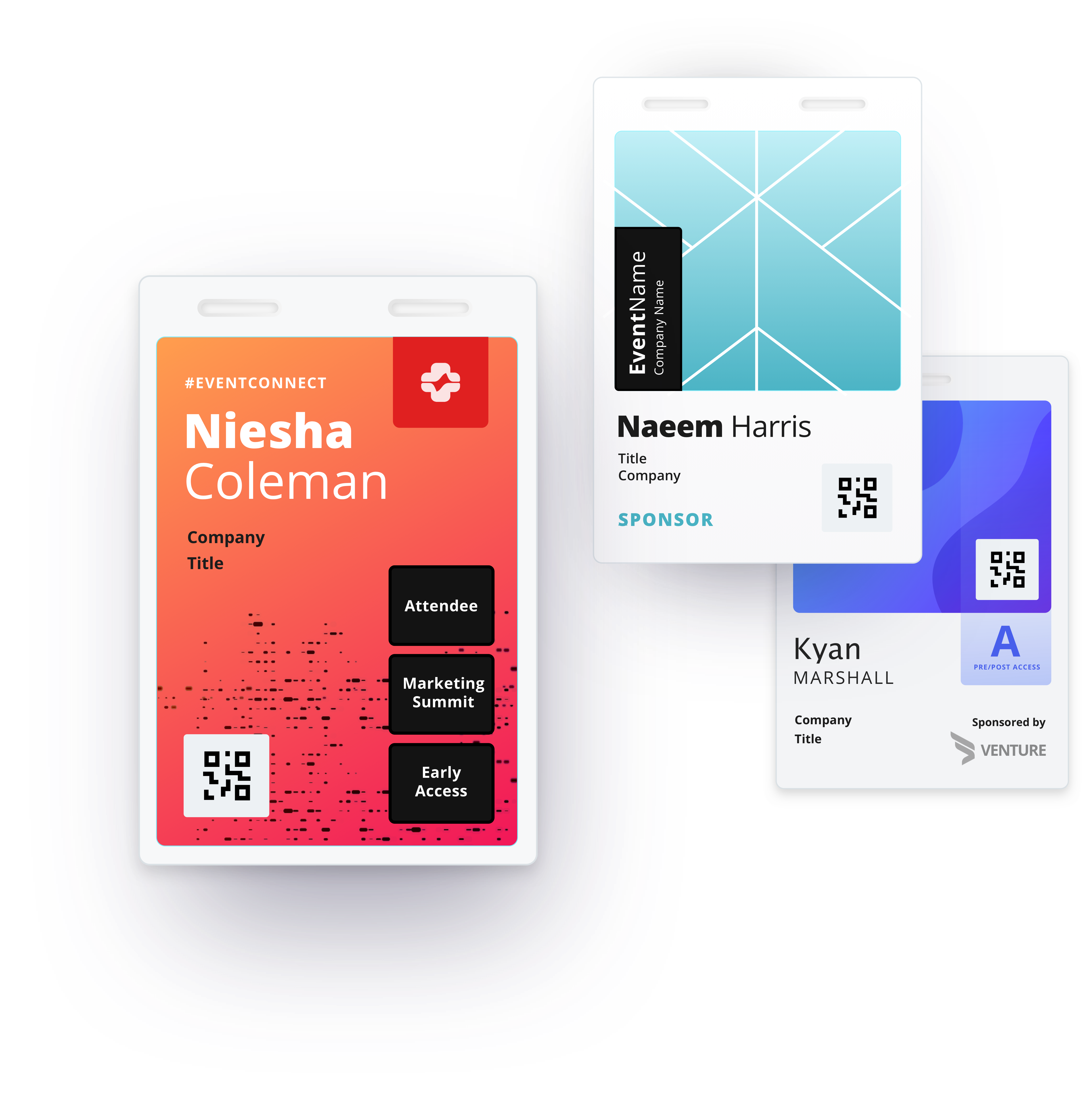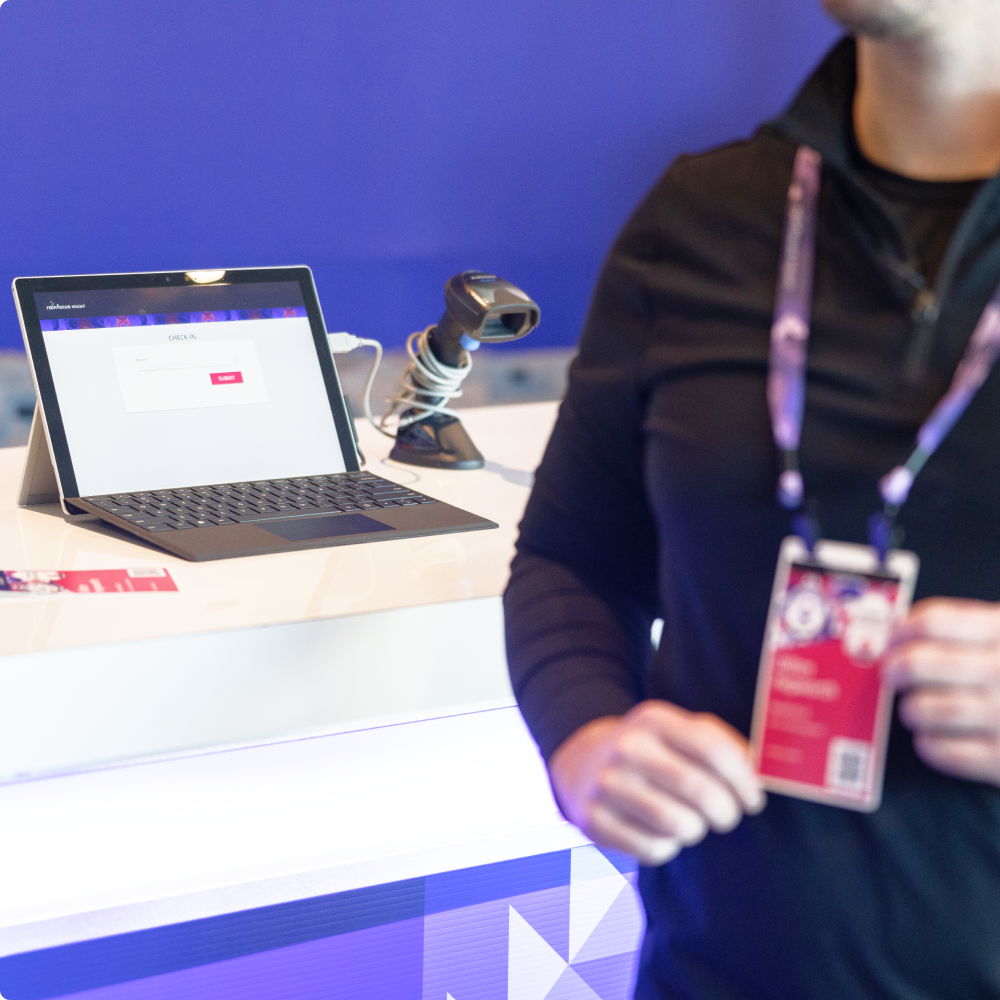 "With our prior print solution, it took 45 seconds just to print a badge. With RainFocus, it takes just over a minute for an attendee to walk through the stanchion queue, get their badge and materials, and leave the registration area!"
Global Registration Director, Research and Consulting Firm
Personalize the Attendee Experience On Site
Session Access and Scanning
Easy-to-use scanners quickly verify coded badge data. Control access to sessions and collect valuable data on attendee behavior.
RainFocus Mobile App
Attendees can set up personalized event agendas, schedule sessions, browse exhibitors, view speaker bios, receive real-time notifications, and more.
Effortless Gift Redemption
Attendees can easily receive their gifts through self-service kiosks. Our system also makes gift tracking and distribution simple for your team.
Give Exhibitors the Leads They Want
Exhibitors get more personalized lead data by configuring RainFocus' powerful scanning app to meet their unique needs.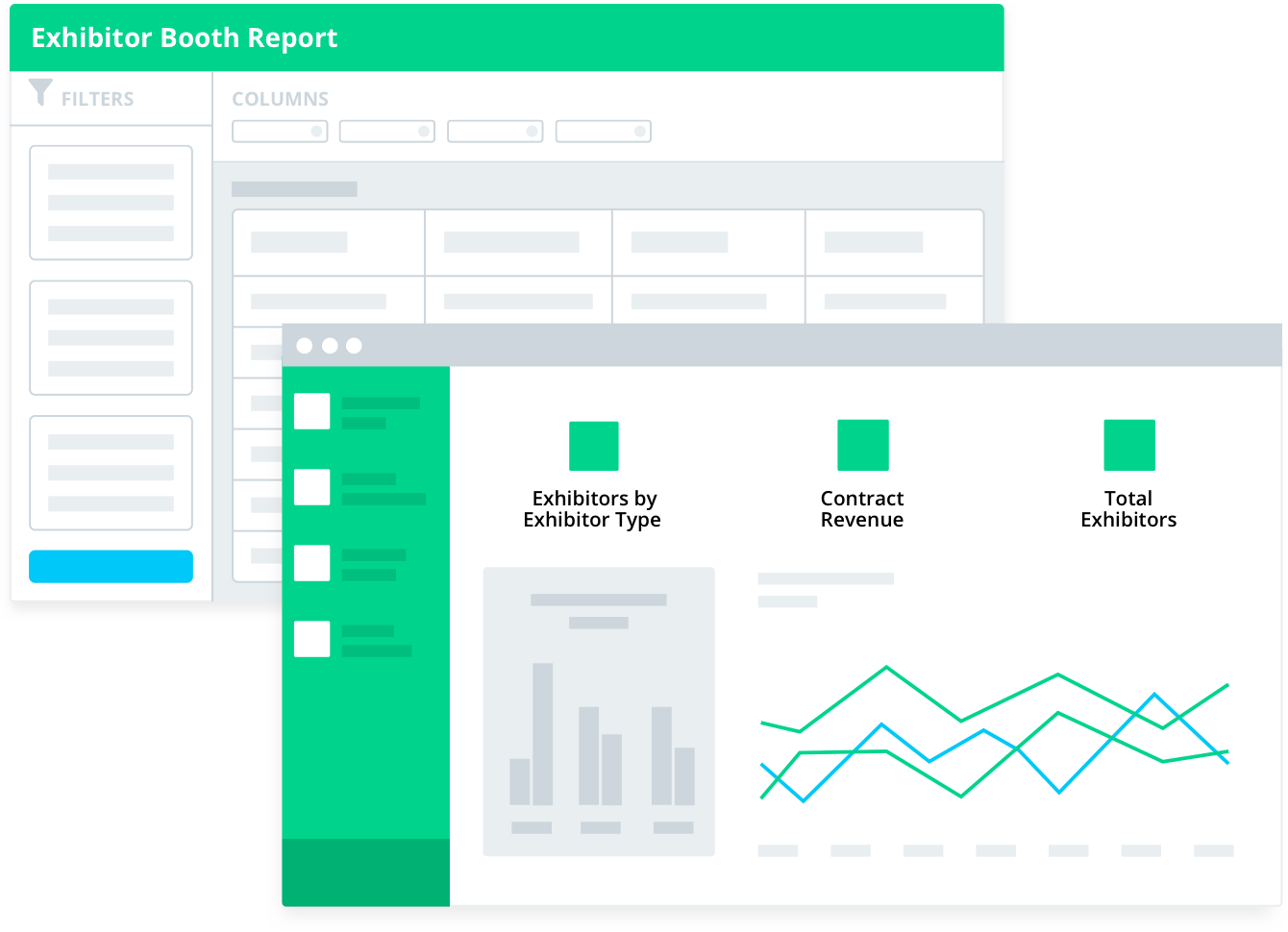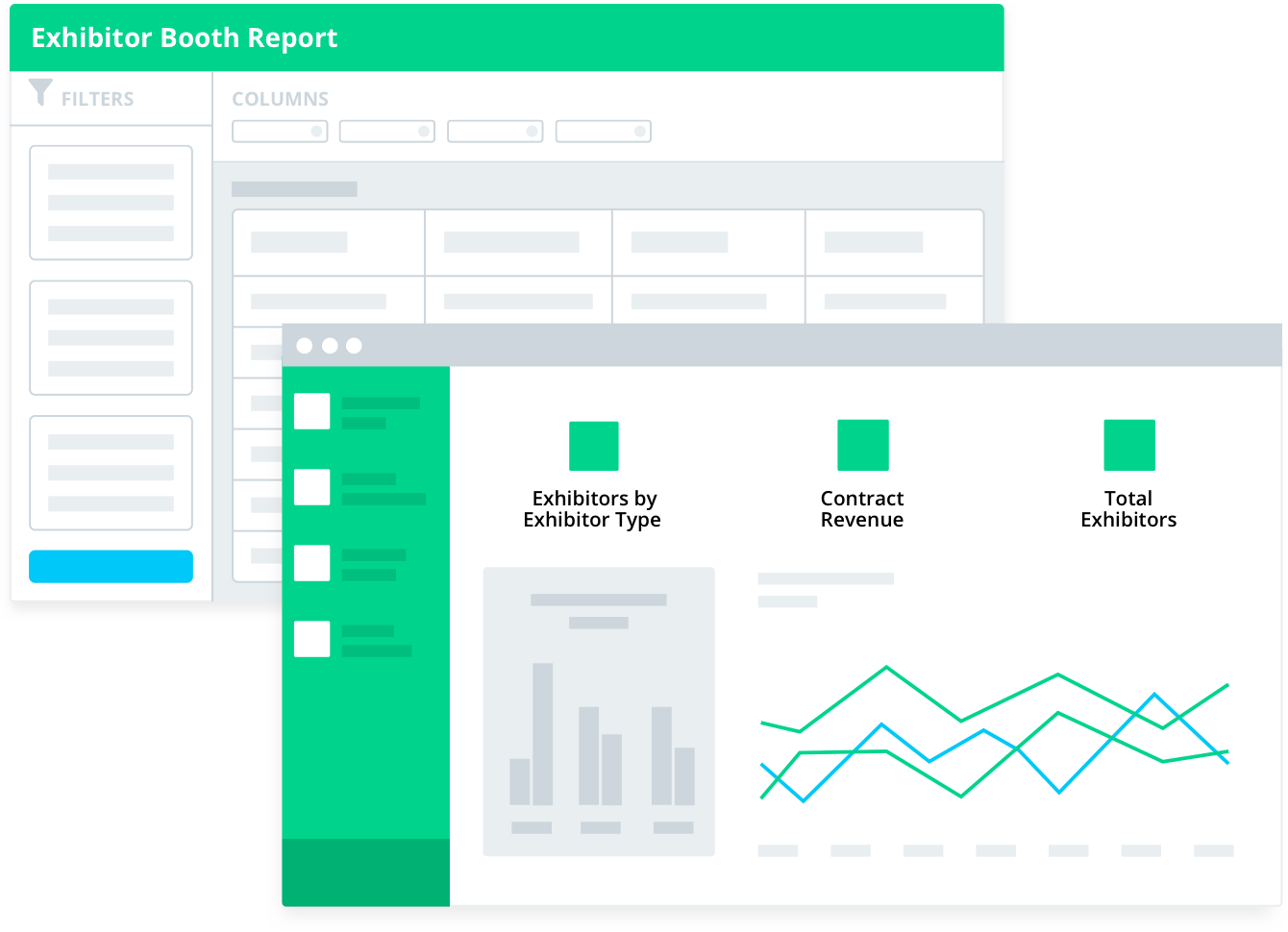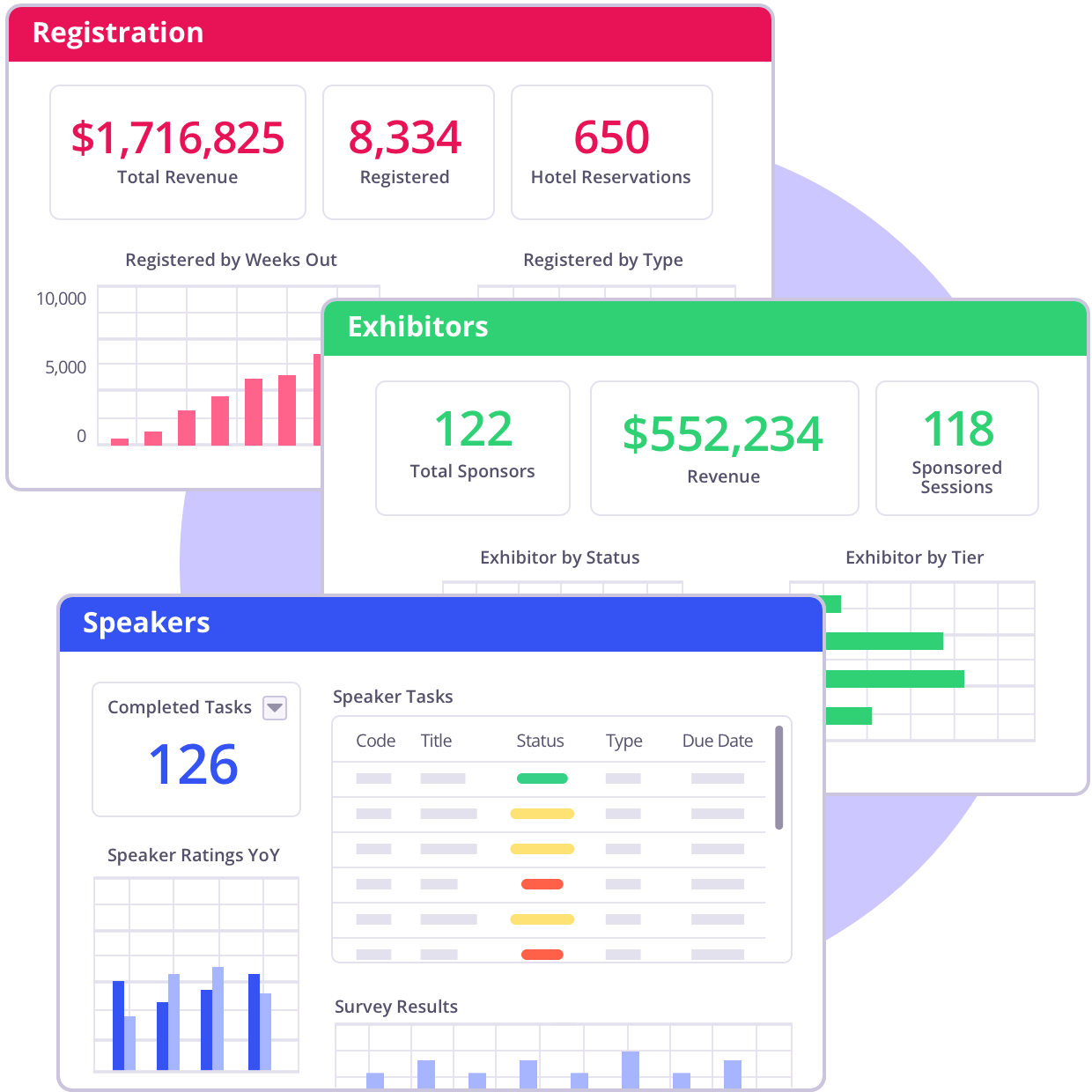 Act on Event Data in Real Time
On-site events yield rich data about your prospects and clients. With RainFocus, you can access insights in real time. Monitor event performance, and act on behavioral intel immediately. Close a deal or power a new marketing campaign.
Best Practices and Capabilities
Elevate Attendee, Speaker, and Exhibitor Experiences
Four Best Practices for In-Person Events
Learn how to provide an optimal attendee experience and maximize engagement.
Level Up On-Site Experiences
Make your events even better for attendees, staff, exhibitors, and speakers through RainFocus Onsite.
RainFocus Mobile App
Enable attendees to personalize schedules, favorite sessions, view speaker and exhibitor lists, and more.
Experience RainFocus
Start strategizing for the success of your future events.
Request a demo