Content Management
Content Management Journey
Maximize attendees' engagement at every step. Incorporate personalized recommendations and a guided content experience. Streamline content collection and approvals across the organization.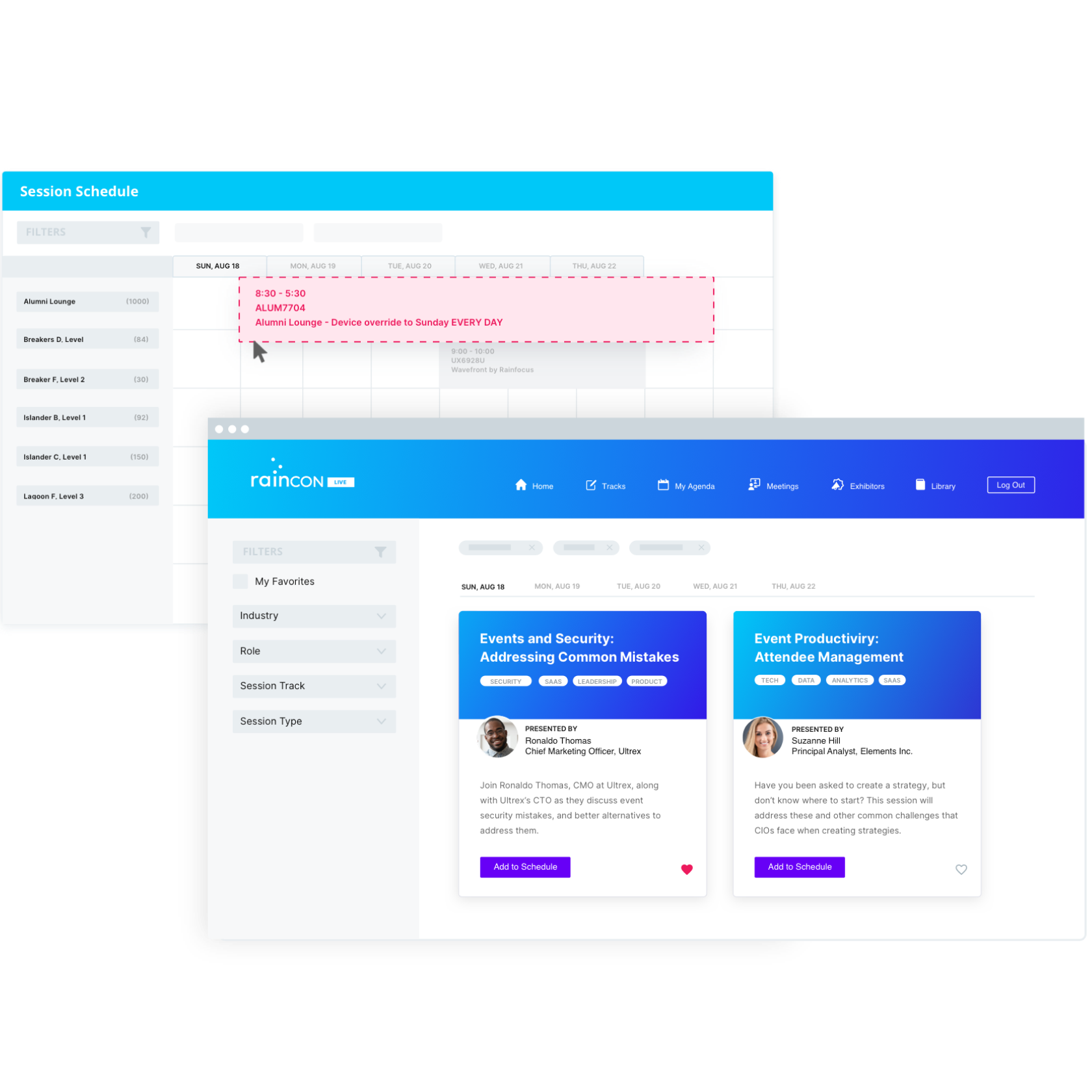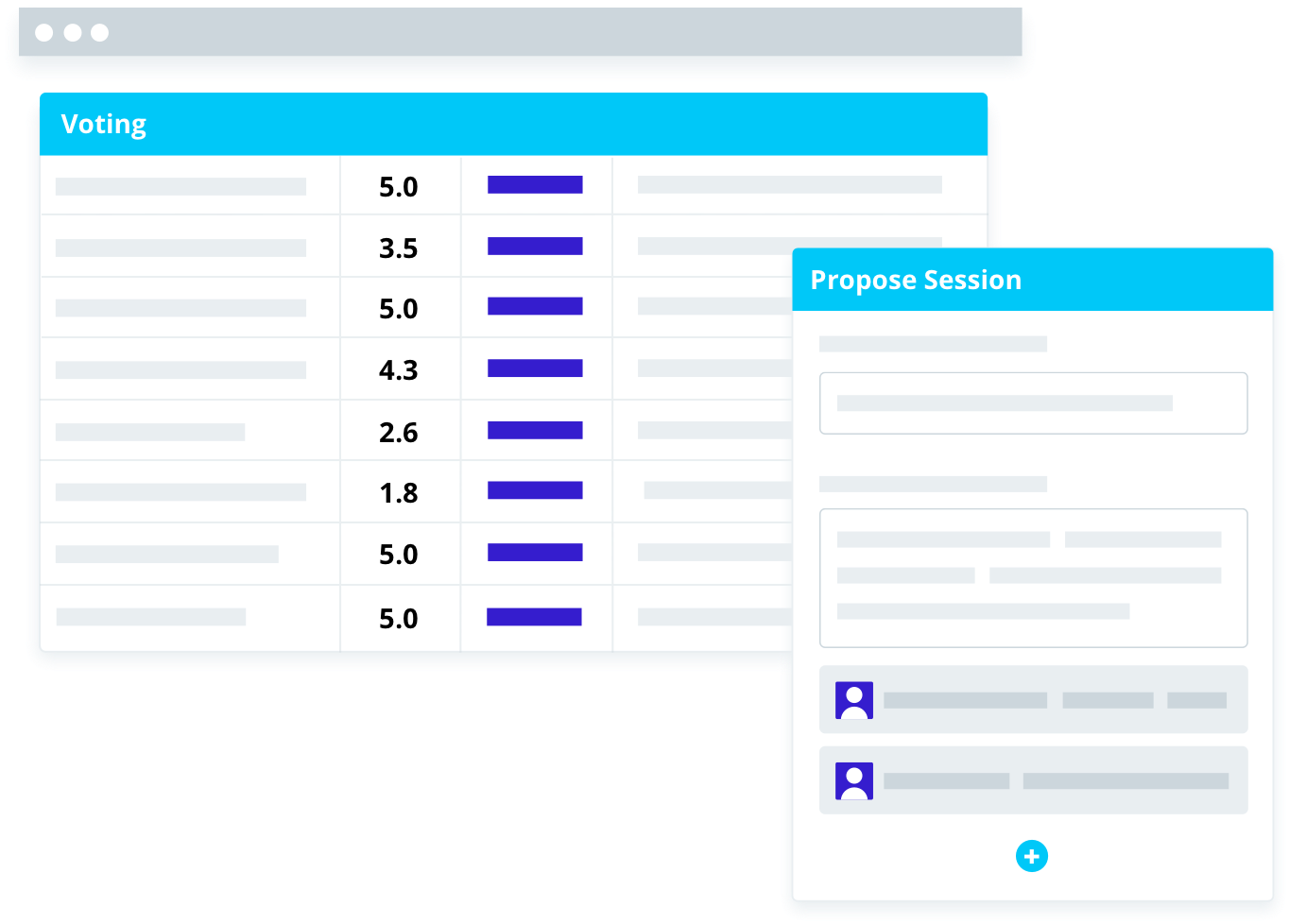 Attract the Best Speakers
Optimize and automate your call-for-papers (CFP) process. Increase your CFP submission rate. Save time on sourcing and managing files.
Event session reviewers can vote live to determine session acceptances and rejections. Easily share comments and send responses. Eliminate spreadsheets and manual updates.
Learn more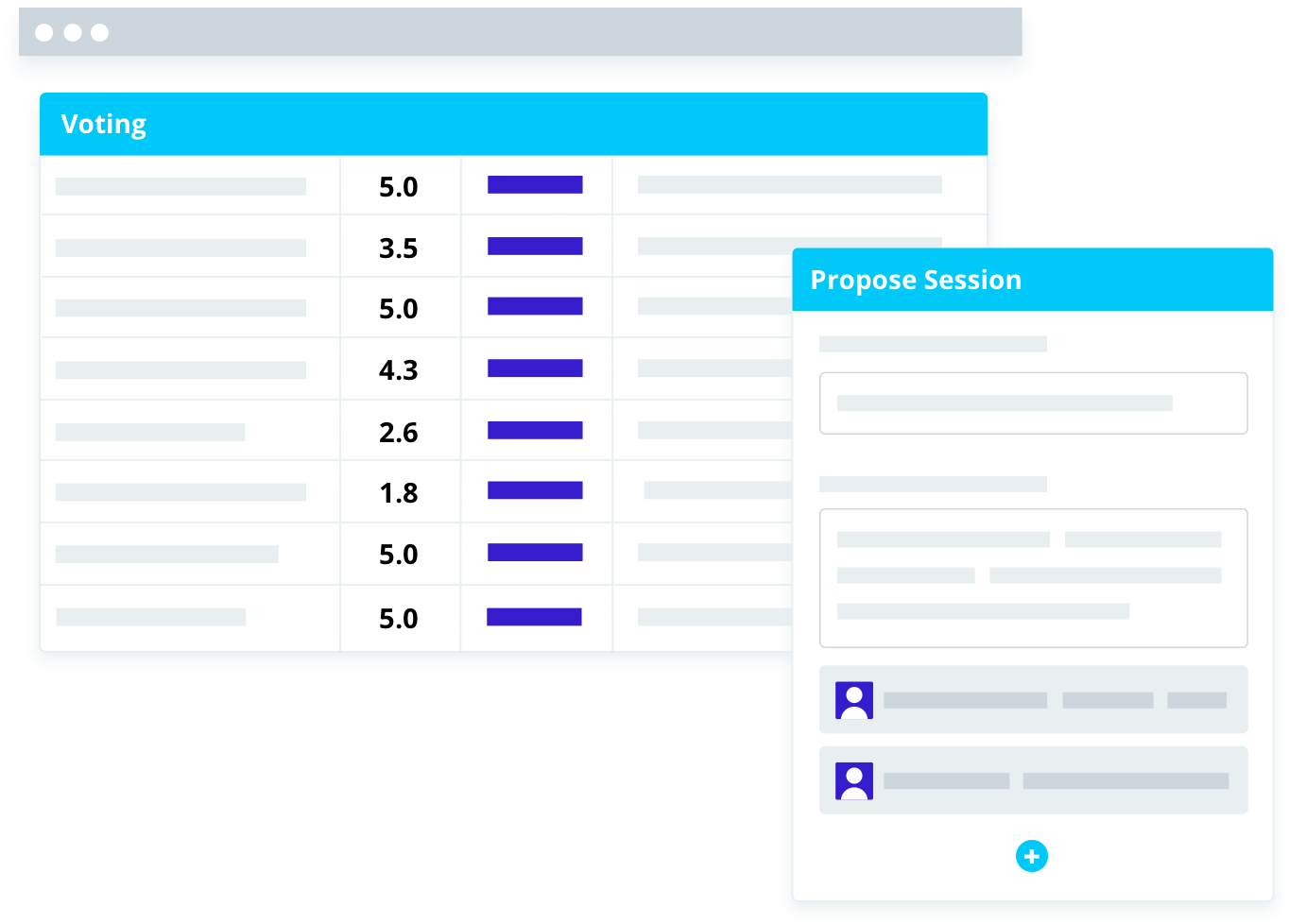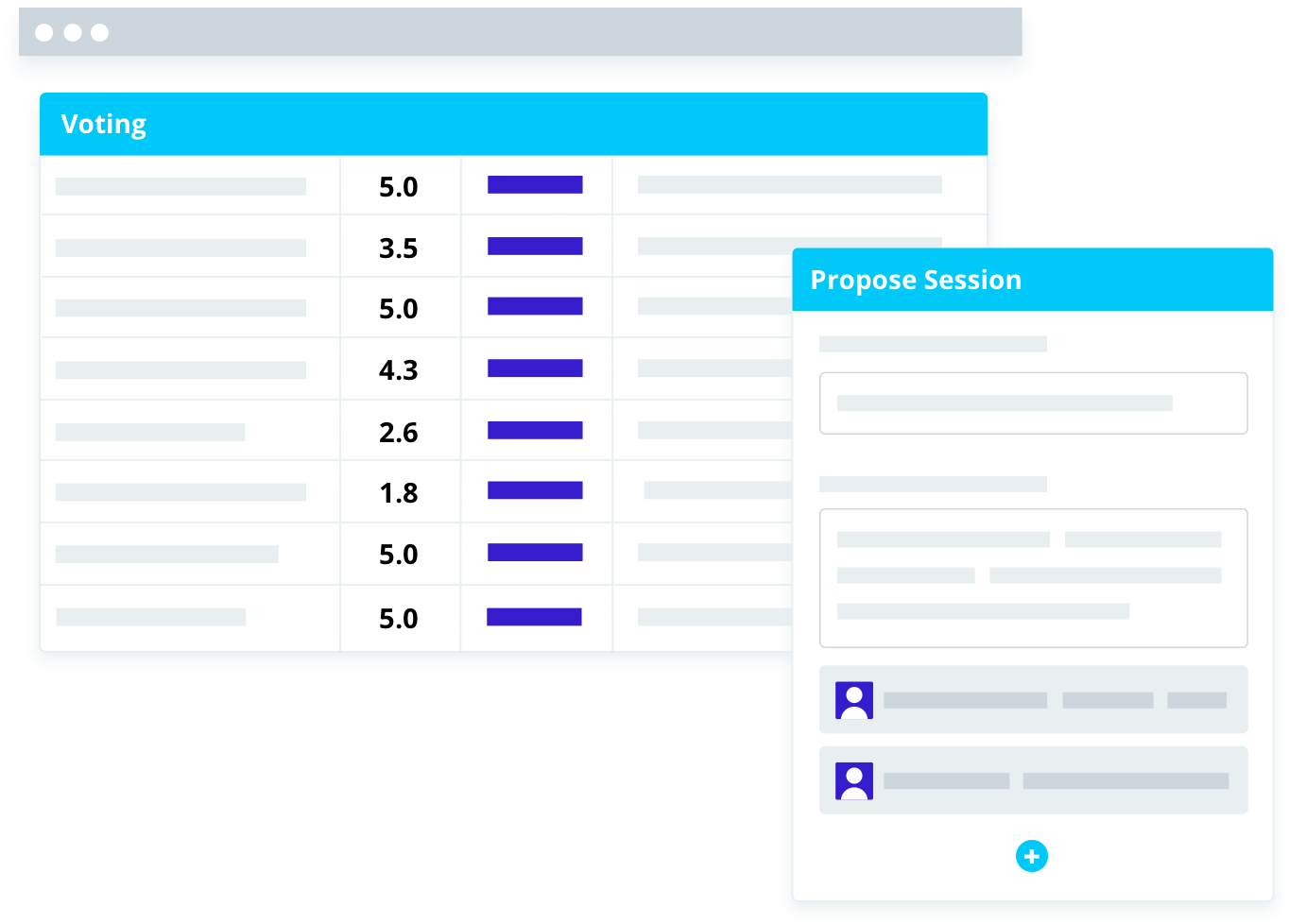 A Complete Guided Experience
Provide convenient recommendations and navigation for attendees. Include filters, tabs, sessions, session lists, targeted agendas, summary views, participant details, and more.
Explore What Sets RainFocus Apart
Level Up Engagement
Drive personalization at scale for increased engagement, accelerated journeys, and increased sales
Integrate Intelligently
Enable teams to drive results with actionable data and insights throughout the event lifecycle.
Deliver Seamlessly
Offer a seamless experience to audiences and event teams alike with a modern all-in-one platform.
Experience RainFocus
Start strategizing for the success of your future events.
Request a demo