Performance and Strategy
Event Reporting Supercharged by Data
Say goodbye to data silos. RainFocus' unique native reporting tools are your single source of truth for event marketing operations.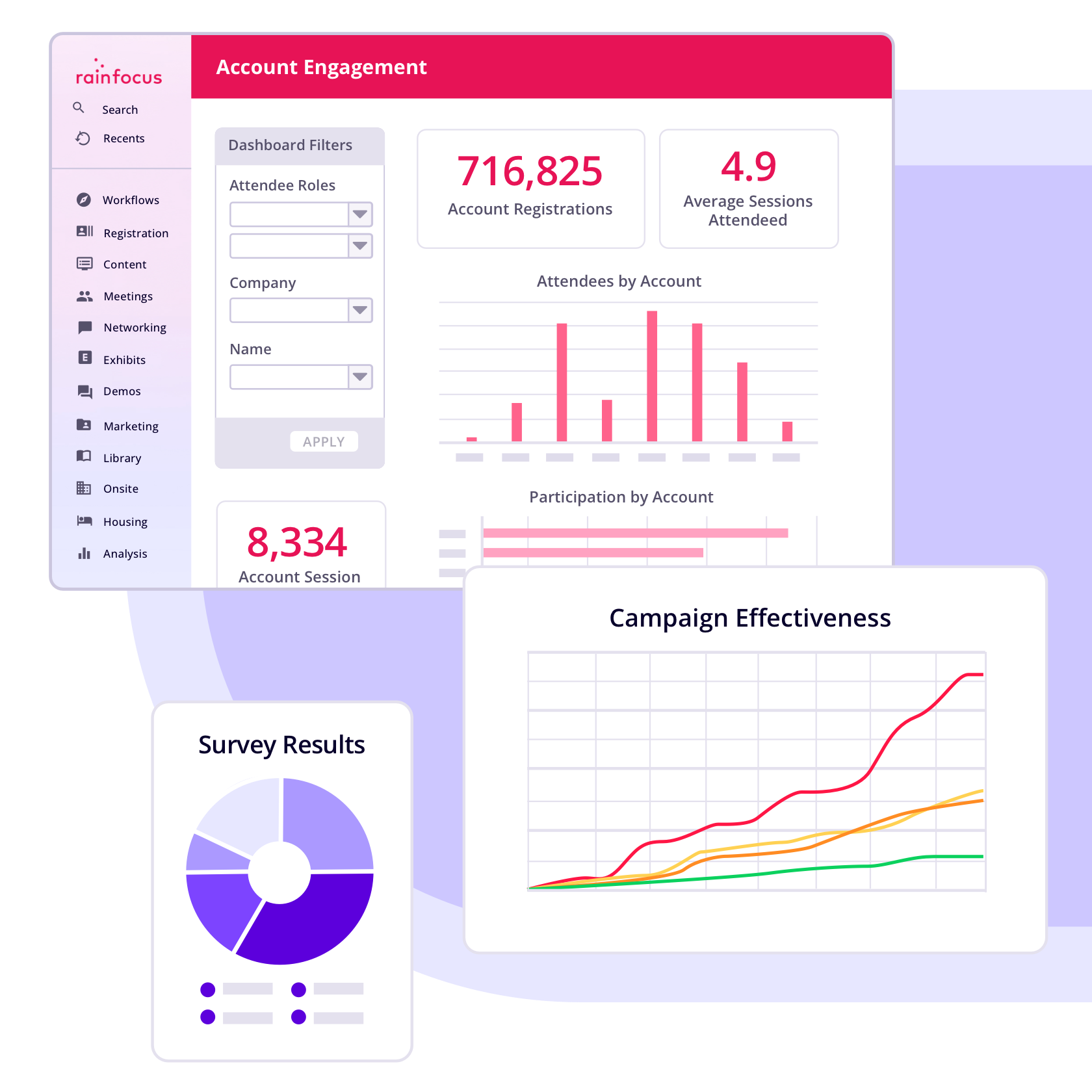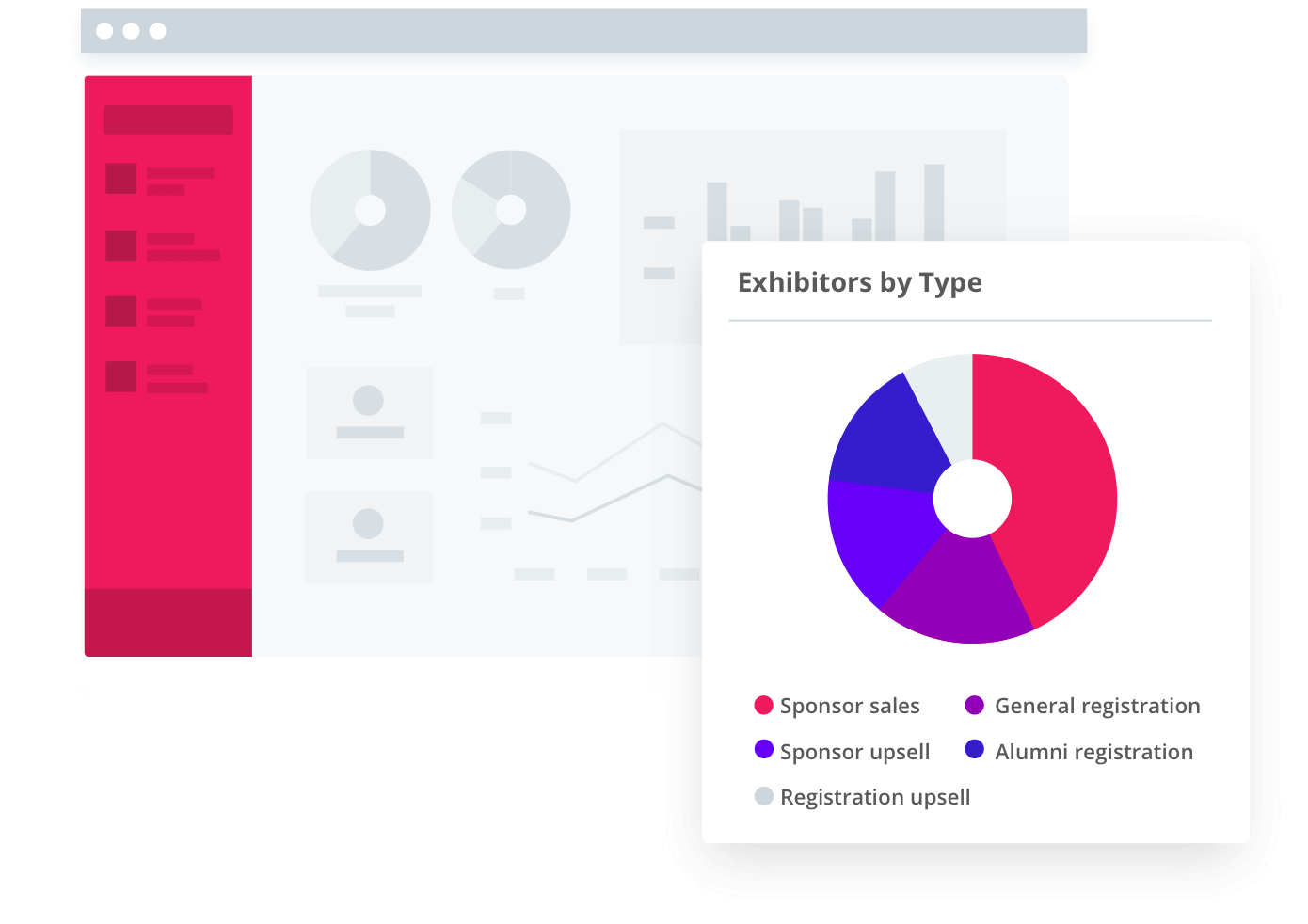 Behavioral Insights at Your Fingertips
RainFocus' Global Attendee Profile gives an unprecedented level of detail on your attendees. Translate event and behavioral data into performance insights. Share clear ROI metrics to demonstrate event value.

Spot Trends and Fine-Tune Your Strategy
Native intuitive reporting and powerful visualization tools reveal trends. Get a deep dive on every aspect of your event portfolio. Make changes in real time to improve event performance.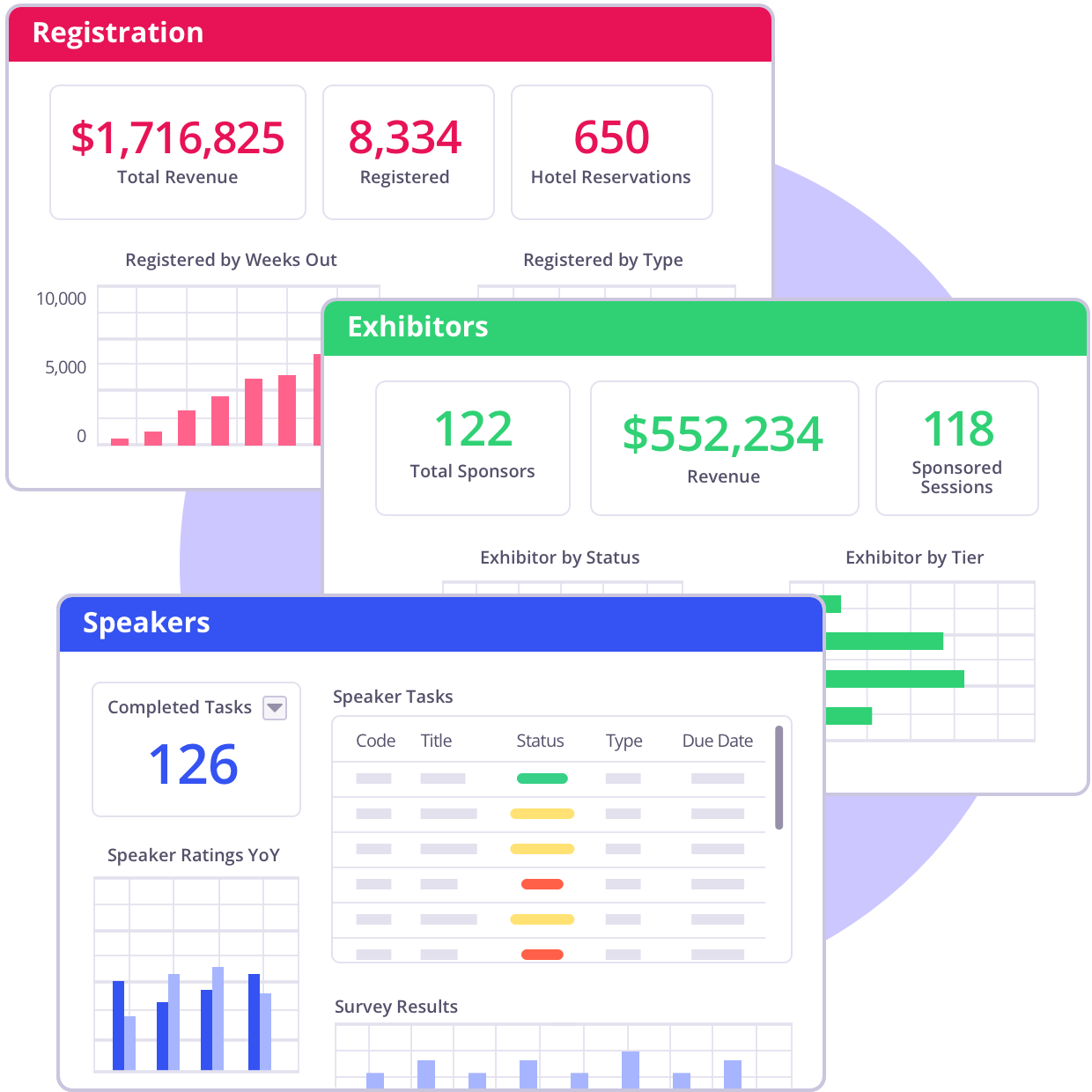 Get Best-in-Class Reporting
RainFocus' powerful reporting engine provides core templates to generate detailed reports. Advanced options include custom expressions, variables, aggregations, and much more.
See Where You Stand With Benchmarking
Clients enjoy access to core dashboards with a unified set of performance metrics. Benchmarking data draws on more than 1,000 events by leading organizations. Set clear goals and your strategic direction for pre-event, during-event, and post-event plans.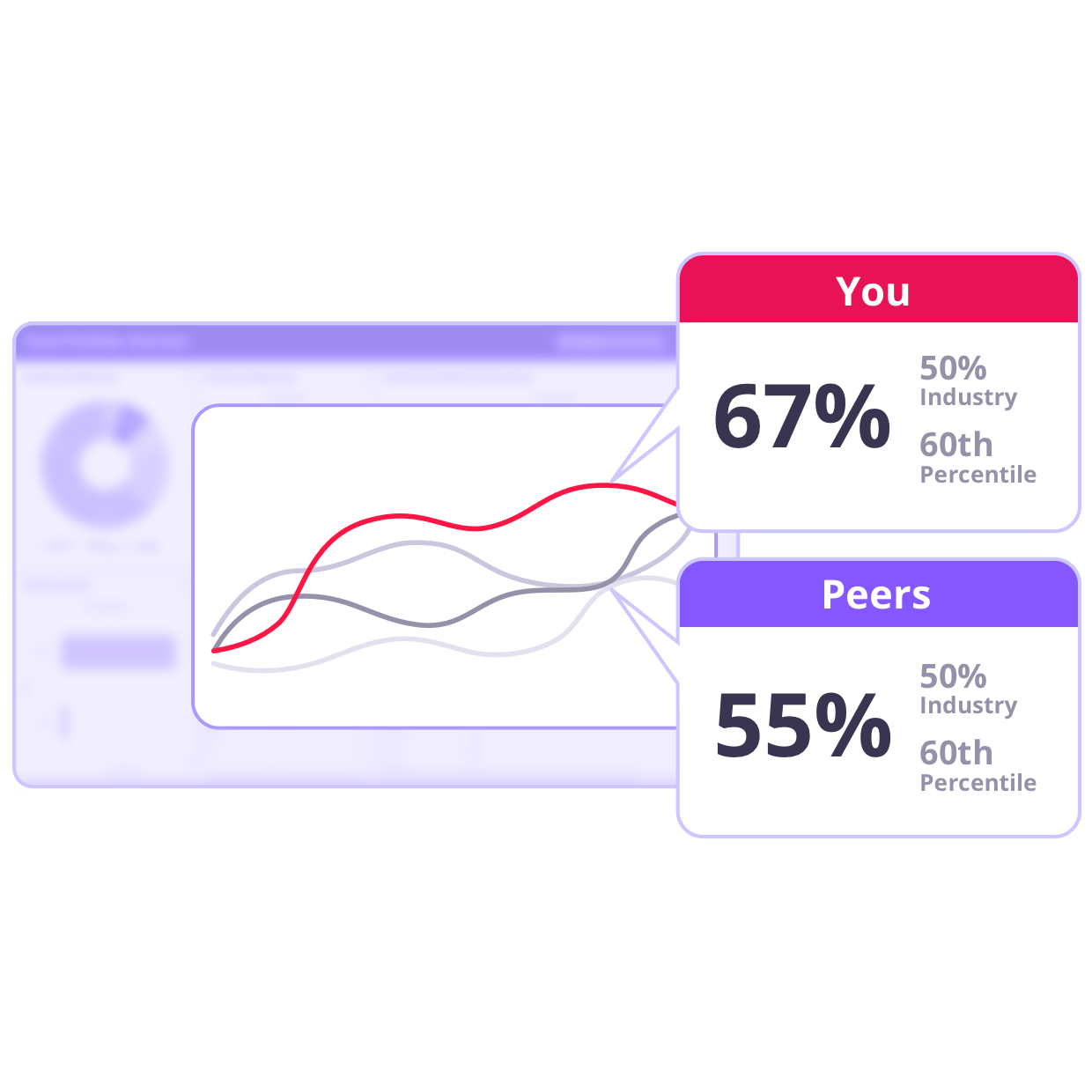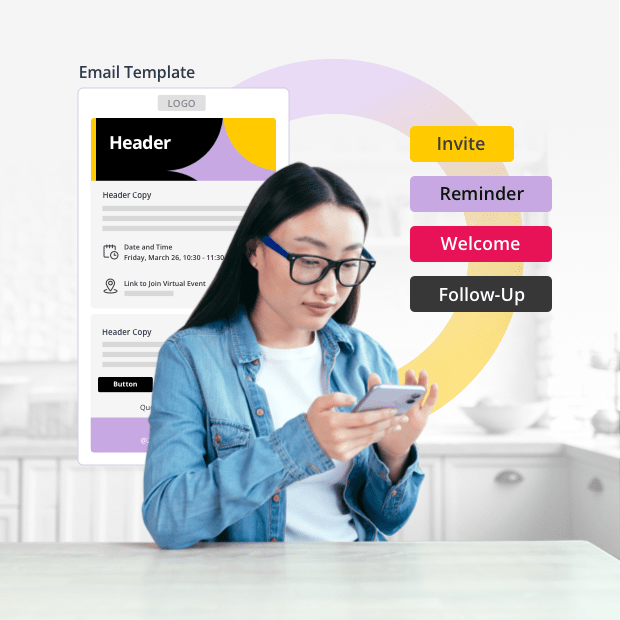 Continue the Conversation
Personalize your post-event touchpoints. Incorporate the topics that attendees found most engaging during the event. Build relevant sales follow-up campaigns and marketing campaigns derived from event insights.
Strategic Delivery for Any Event
The platform delivers small meetings, large multi-channel hybrid enterprise events, and everything in between. Get the functionality, data, and tools you need to reach your event strategy goals.
Experience RainFocus
Start strategizing for the success of your future events.
Request a demo