In Person
Grow and Scale Your In-Person Events
RainFocus is the event industry's premier solution for personalized experiences. We deliver in-person events of all types and sizes.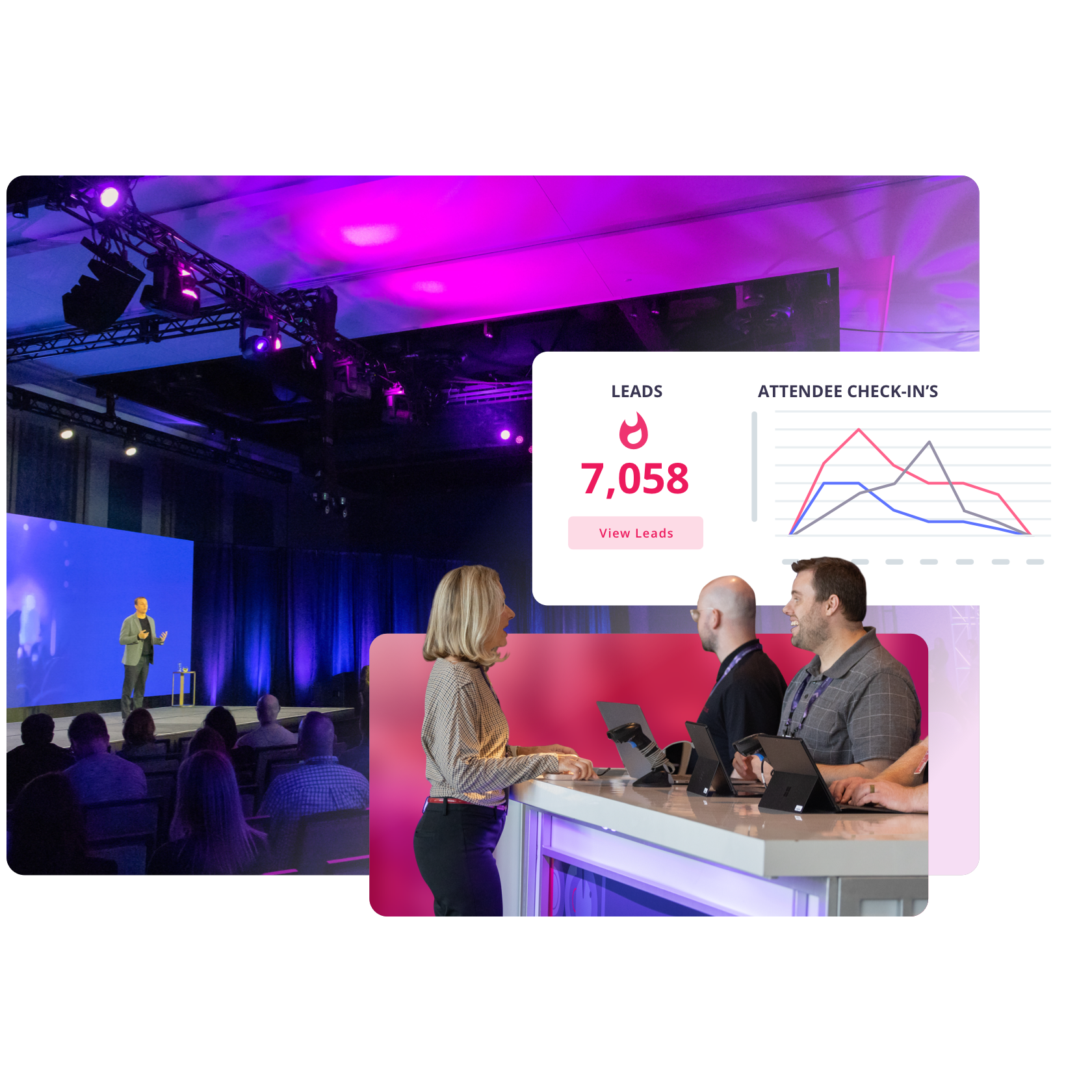 Make a Great First Impression
Keep the lines moving with simple, user-friendly check-in kiosks. Our system also boasts multiple ways to find attendees and can power through any internet disruptions.
Stunning Badges in a Flash
Customize each badge with unique QR codes, identifiers, graphics, and colors. Our printers produce a full-color badge from blank stock in seconds.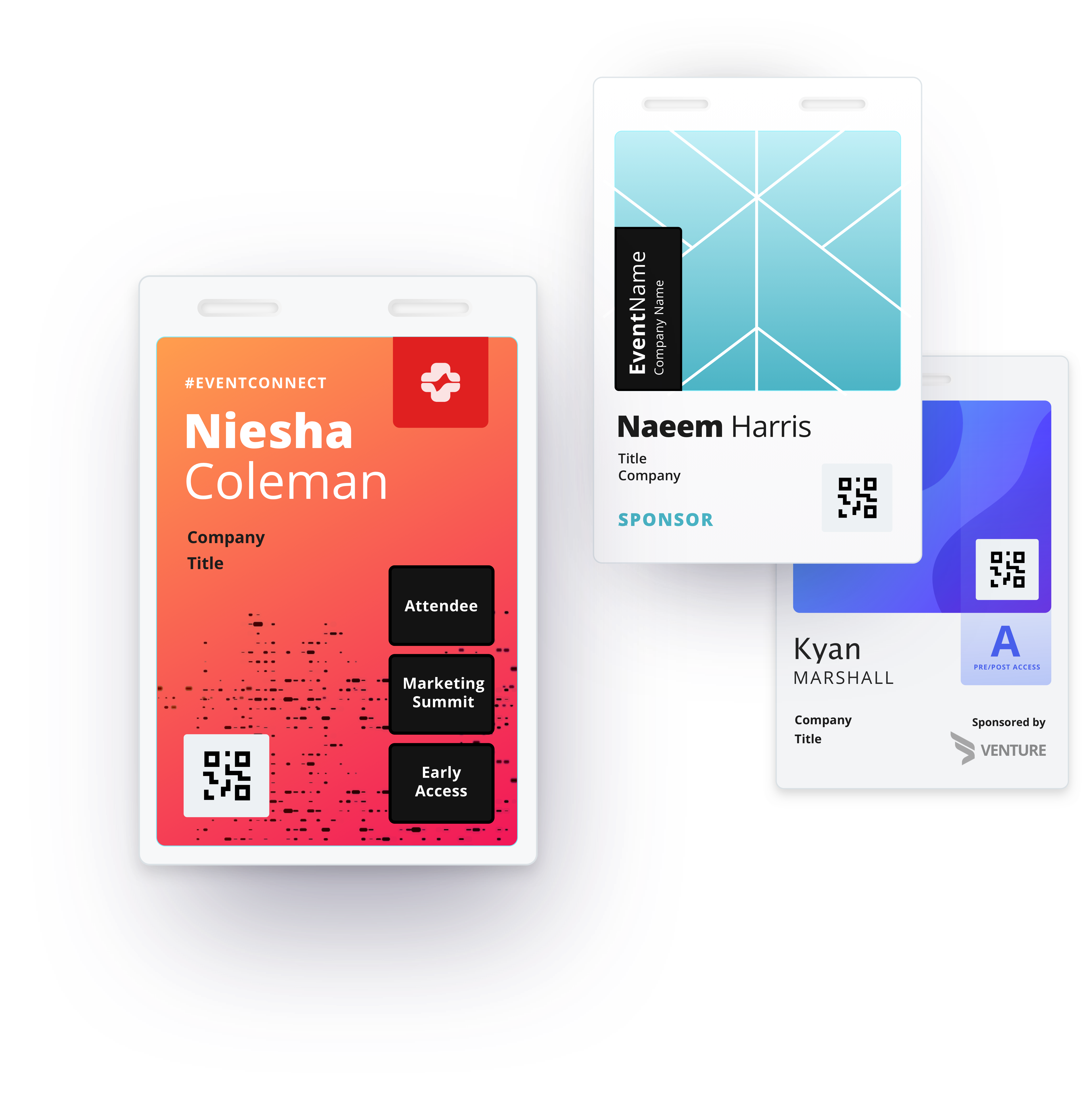 Reach Your Attendees — Wherever They Are
Maximize attendee, exhibitor, and speaker engagement with the RainFocus mobile app. Help them build schedules, engage with exhibitors and speakers, navigate the event venue, and more — all in one place.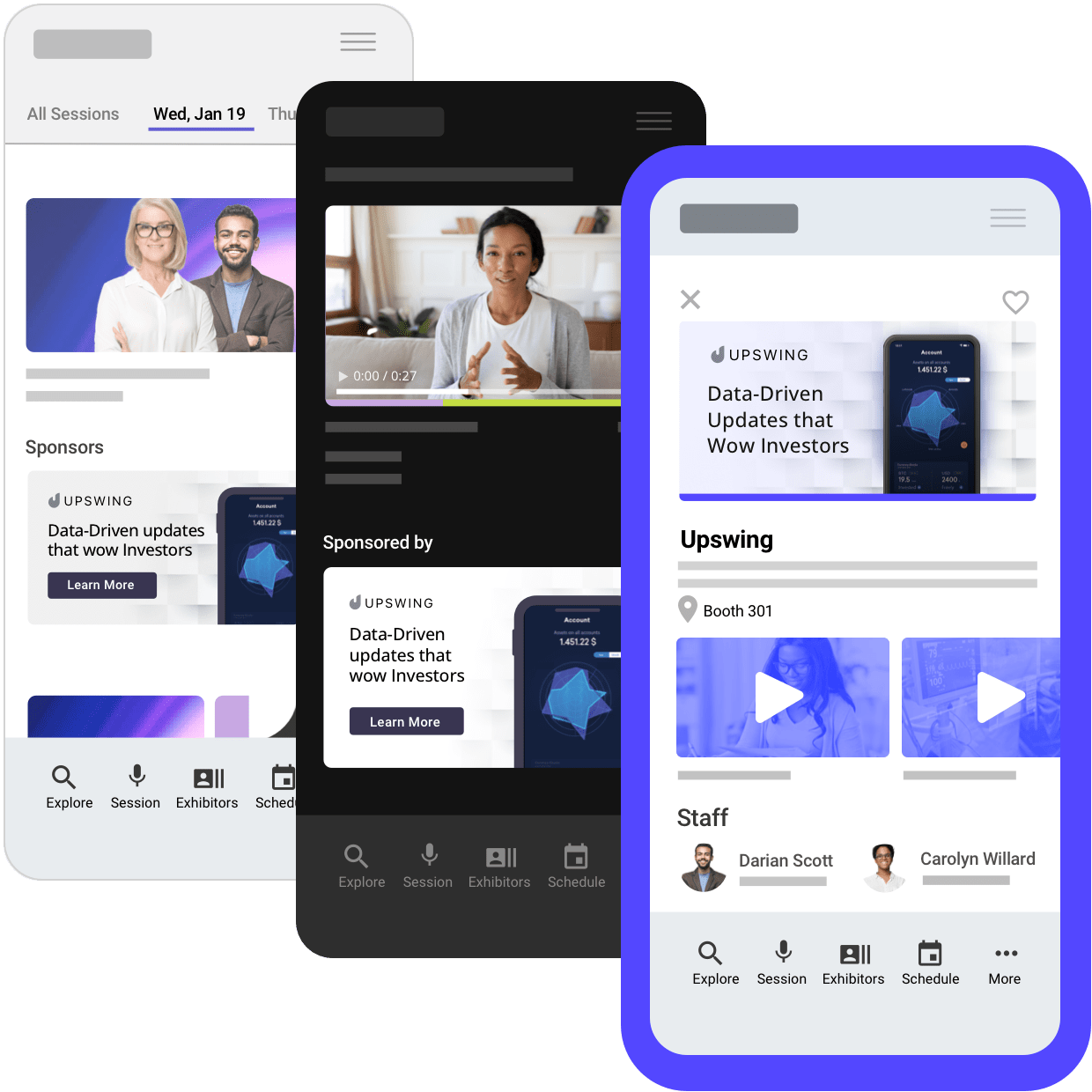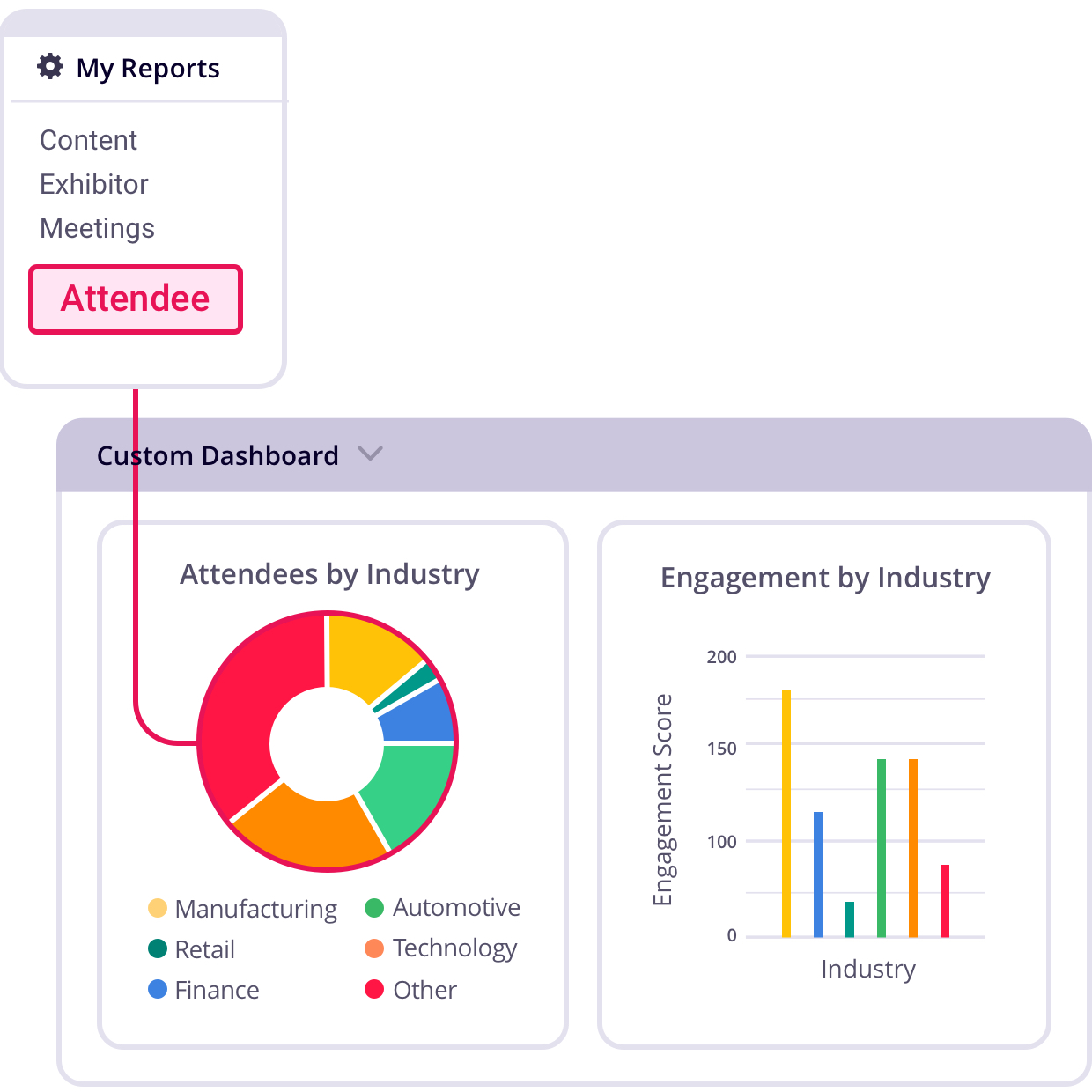 Actionable, Real-Time Data
On-demand data is at the heart of the RainFocus platform. Measure event success continuously with real-time dashboards and reporting.
Learn how organizations are changing the future of events and marketing with RainFocus.
Read case studies
Virtual Experiences
Take a best-of-breed approach to technology while providing a personalized and engaging virtual experience.
Hybrid Experiences
See how RainFocus augments in-person event formats with virtual experiences to expand reach and maximize ROI.
Experience RainFocus
Start strategizing for the success of your future events.
Request a demo