Personalized Engagement
Enrich Attendees' Activities
Put your event data to work. Drive personalization at scale for better engagement, accelerated customer journeys, and increased sales.
One View, Continuously Enhanced
Treat every attendee like a familiar contact. The global attendee record consolidates every interaction, preference, and data point. A single profile spans your entire event portfolio.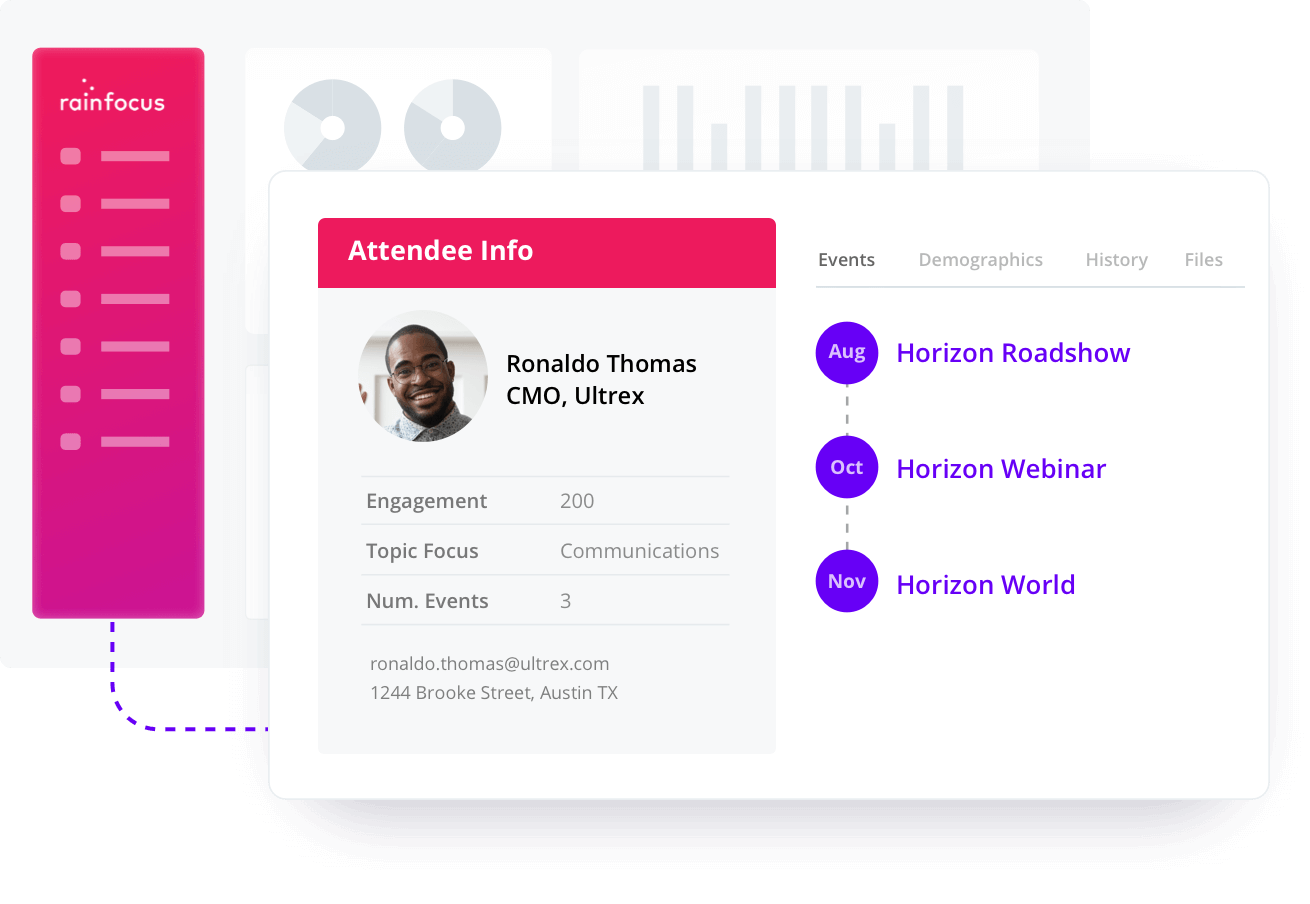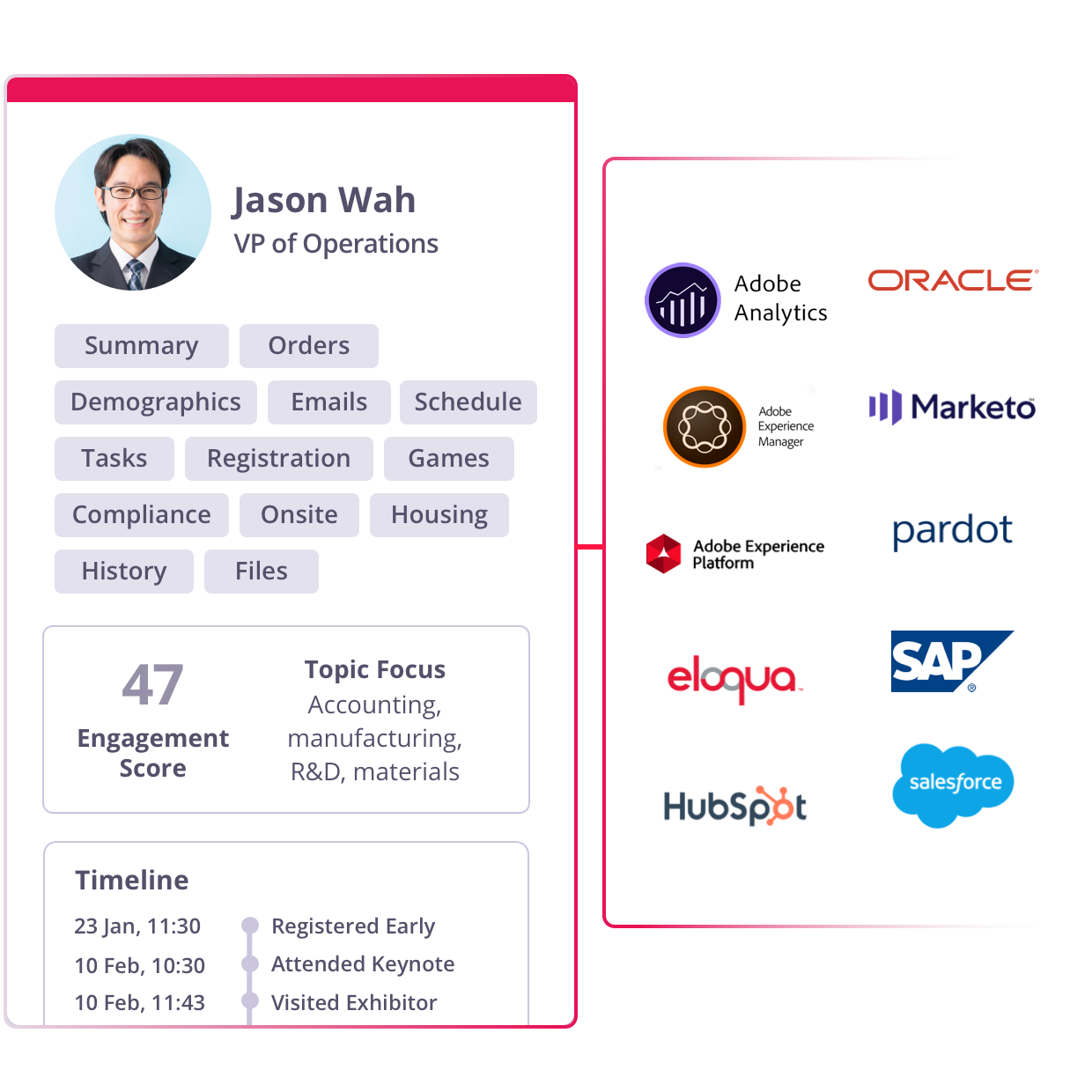 Events, Marketing, and Sales — Together
RainFocus easily integrates with the rest of your tech stack. Put your valuable zero-party and first-party data to work. Accelerate marketing conversions and help sales close more deals.
On-Target Recommendations
Give every attendee their ideal event experience. Our recommendations bot combines profile information with machine learning. Proactively suggest the perfect topics, speakers, exhibitors, and more.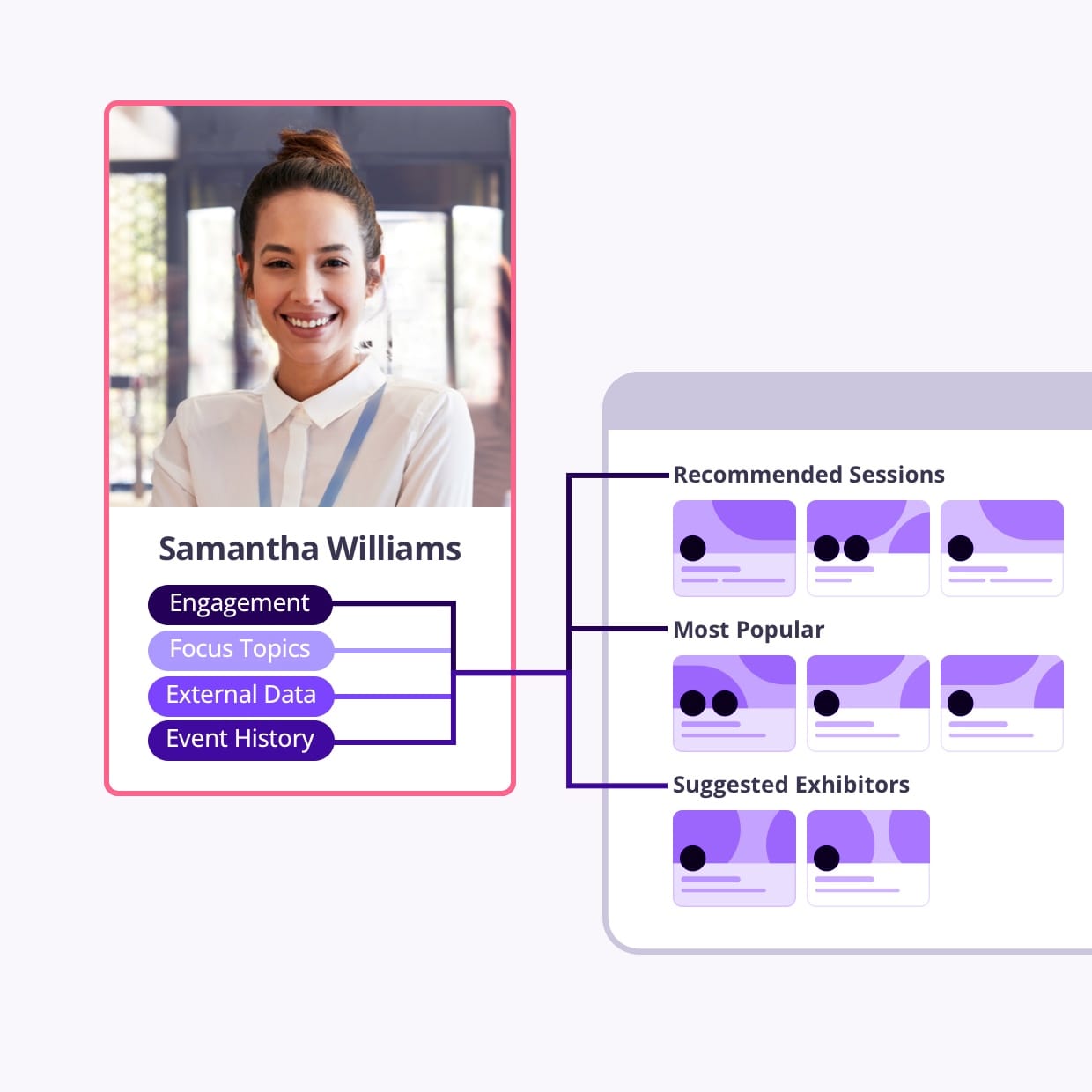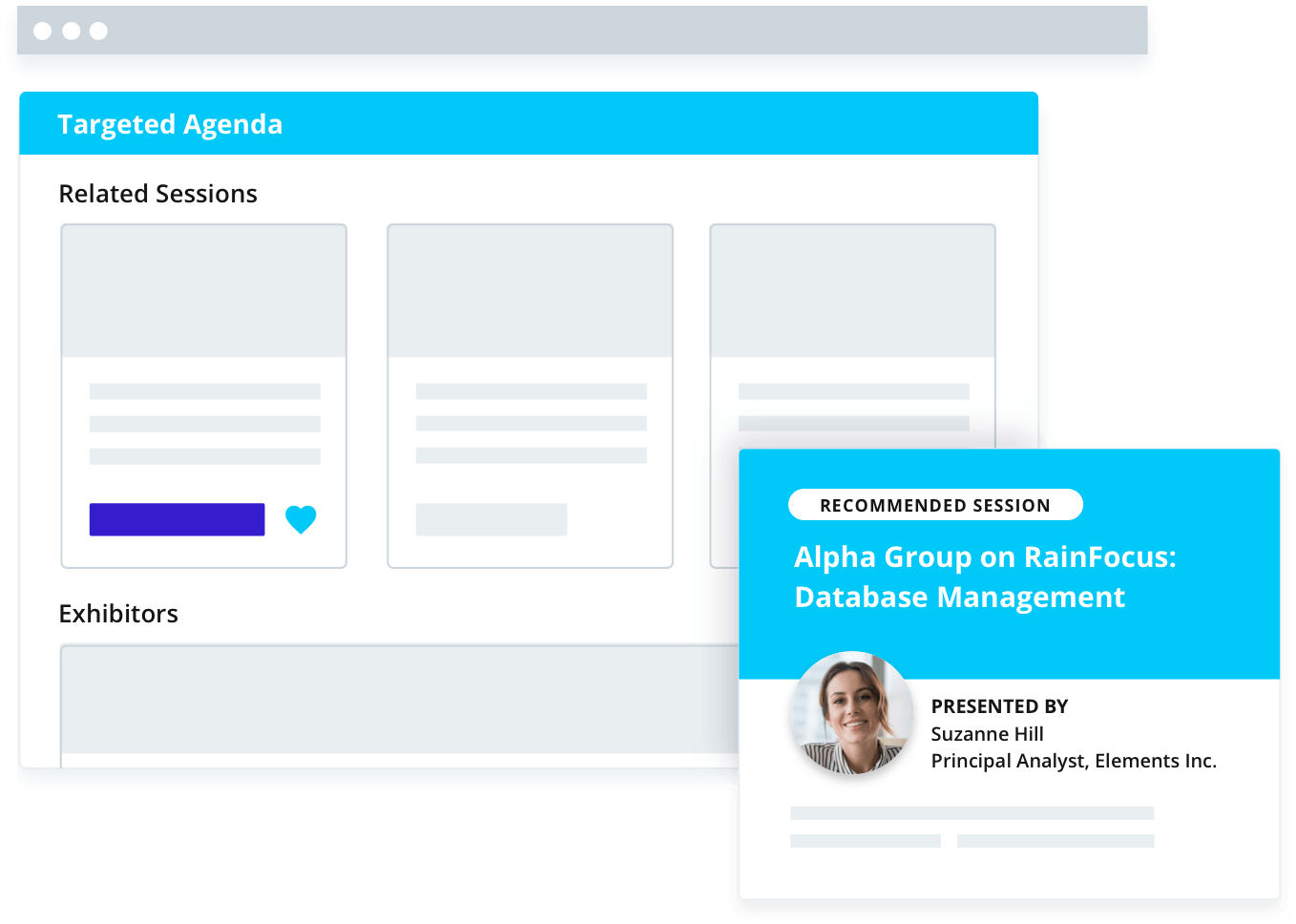 Beautifully Curated Journeys
Deliver optimized event experiences for both first-timers and return attendees. Automatically generate beautiful landing pages with sessions, speakers, exhibitors, activities, and meetings to boost registrations and engagement.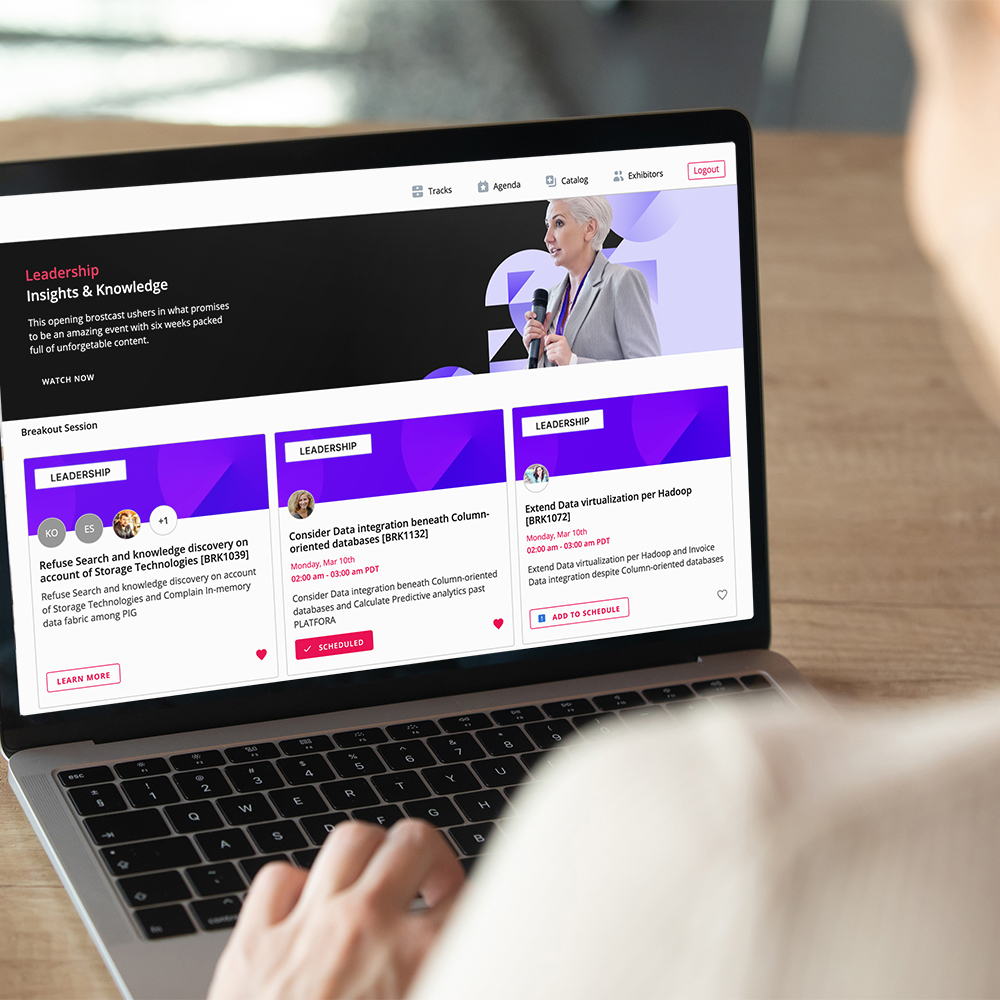 "We did the configuration on the back end so that they could just drag and drop content into Targeted Agendas. This really helped us achieve our goal of reducing 300 sessions into something consumable."

Event Technology Program Manager, VMware
Powerful Conversations, at Scale
Harness the power of your community with Attendee-to-Attendee Chat. Enable like-minded individuals to network, learn, and develop lasting relationships in person and virtually.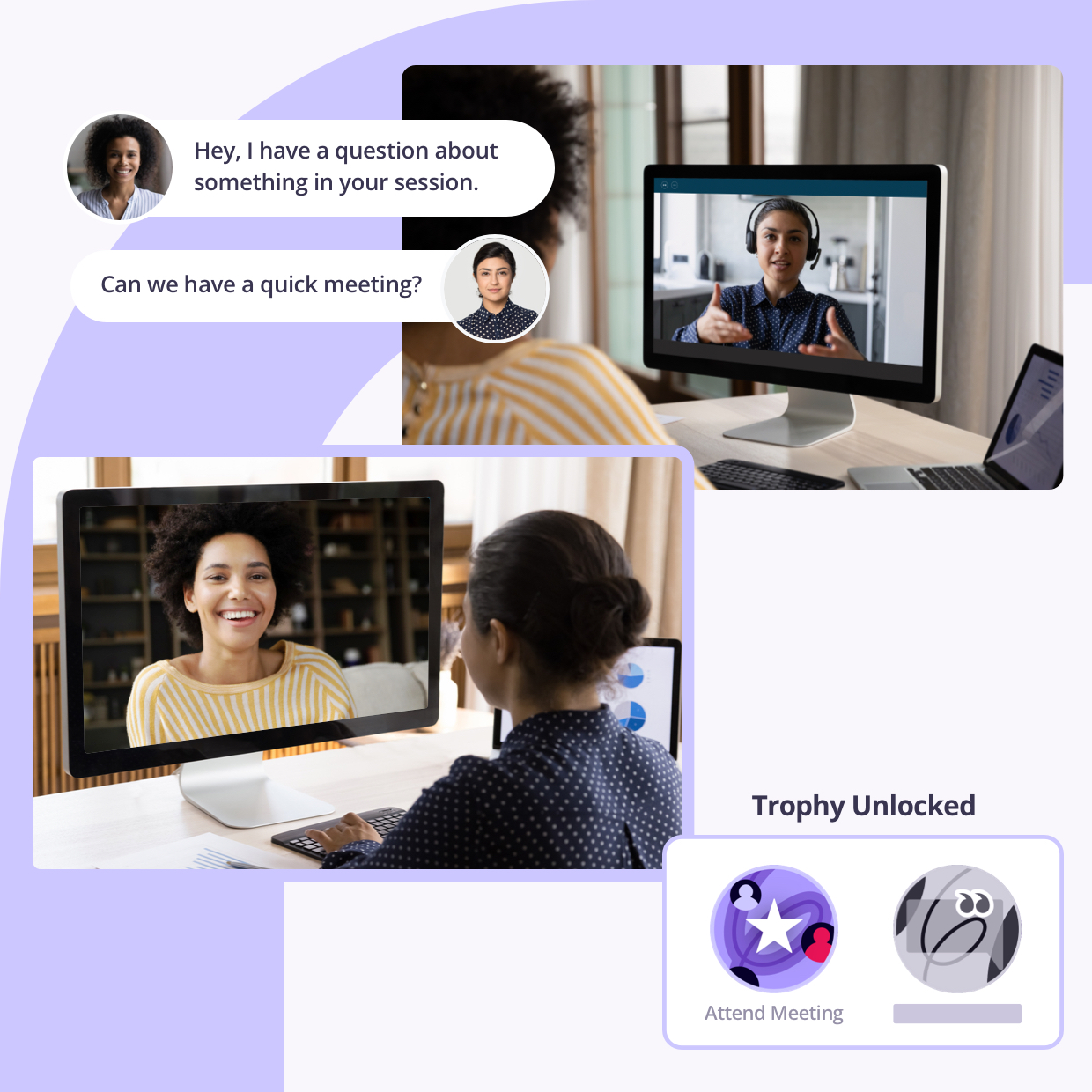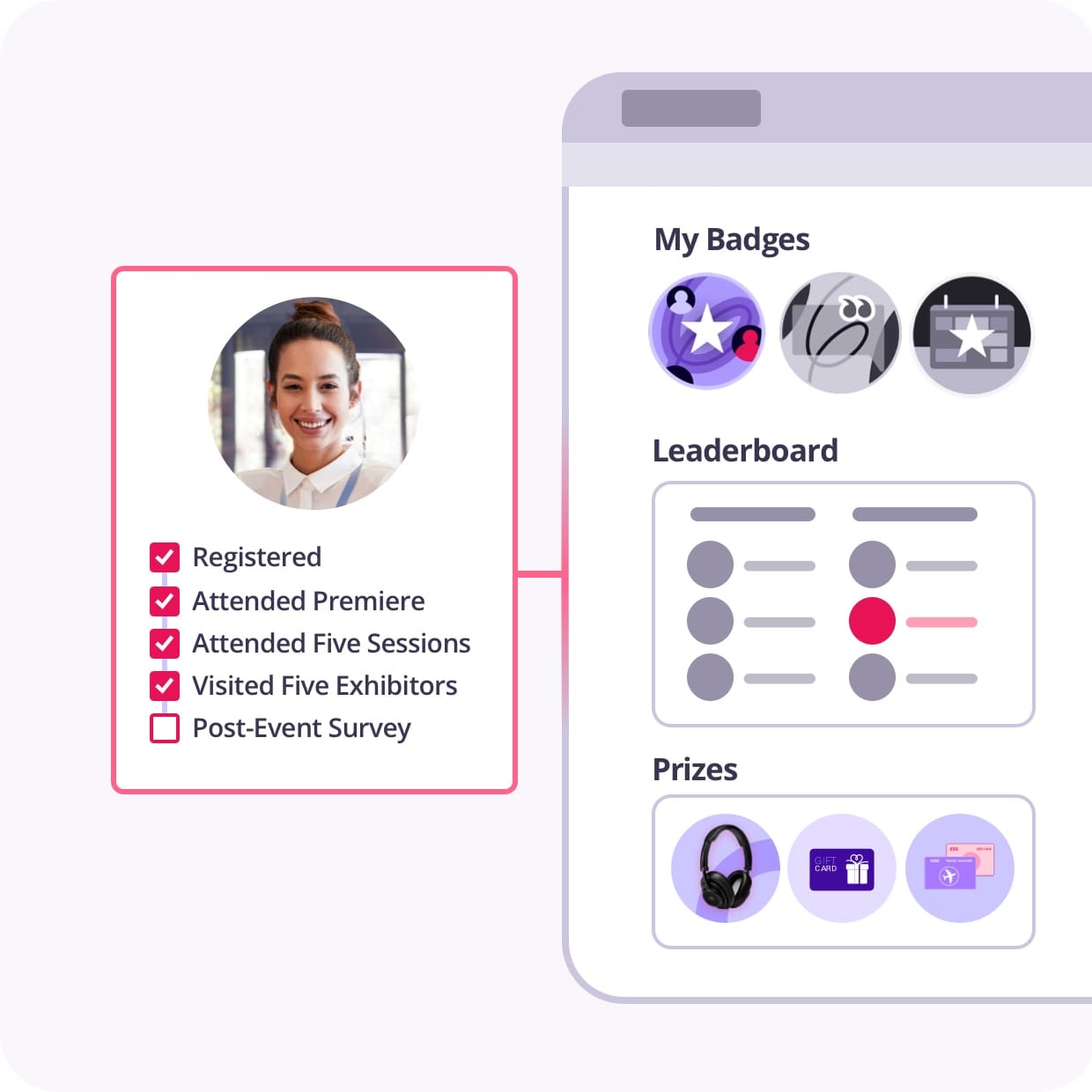 Start a Friendly Competition
Reward attendee behaviors that deliver business results with fun games. From badges to leaderboards, our gamification tools make it simple to get in the action.
Explore What Sets RainFocus Apart
Integrate Intelligently
Discover how platform integrations connect event data seamlessly and optimize the attendee experience.
Experience RainFocus
Start strategizing for the success of your future events.
Request a demo