Virtual
Maximize Reach With Virtual Experiences
A best-of-breed approach to technology provides a personalized, engaging virtual experience for your attendees — wherever they are.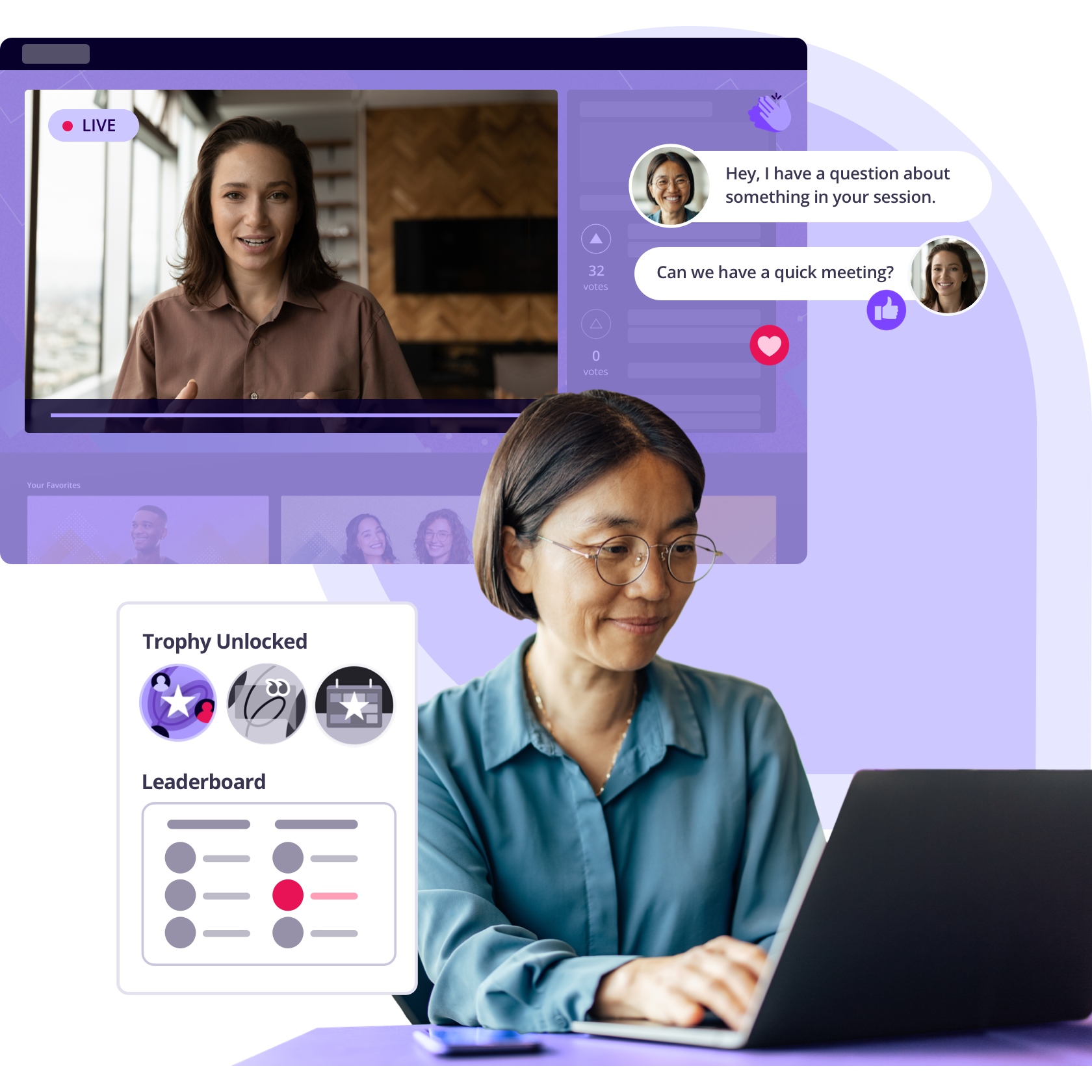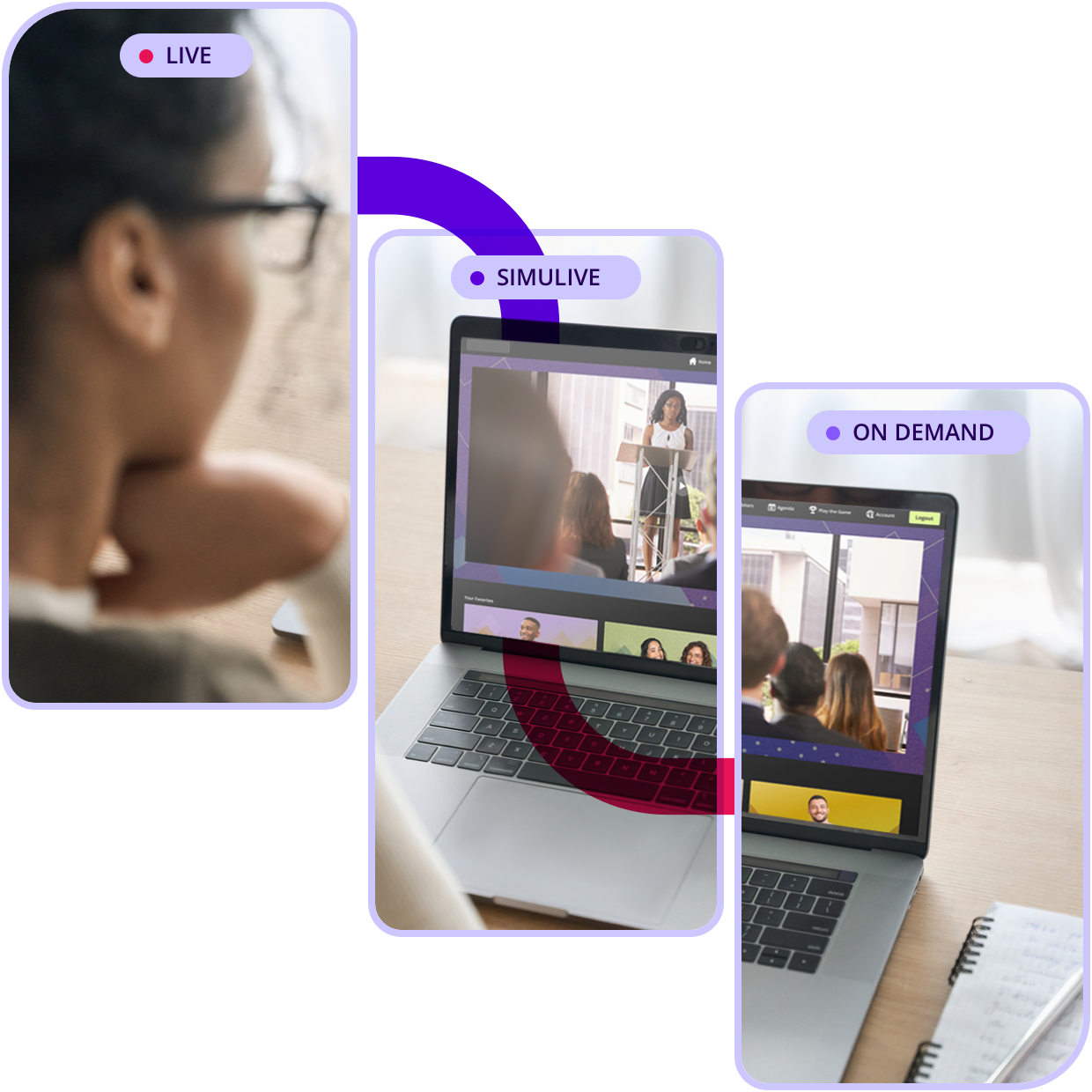 Deliver Content Live, Simulive, and On Demand
With a flexible delivery framework, RainFocus accommodates any mix of content types and needs. Confidently deliver live and simulive content, and drive engagement. Extend your content's value with on-demand playback.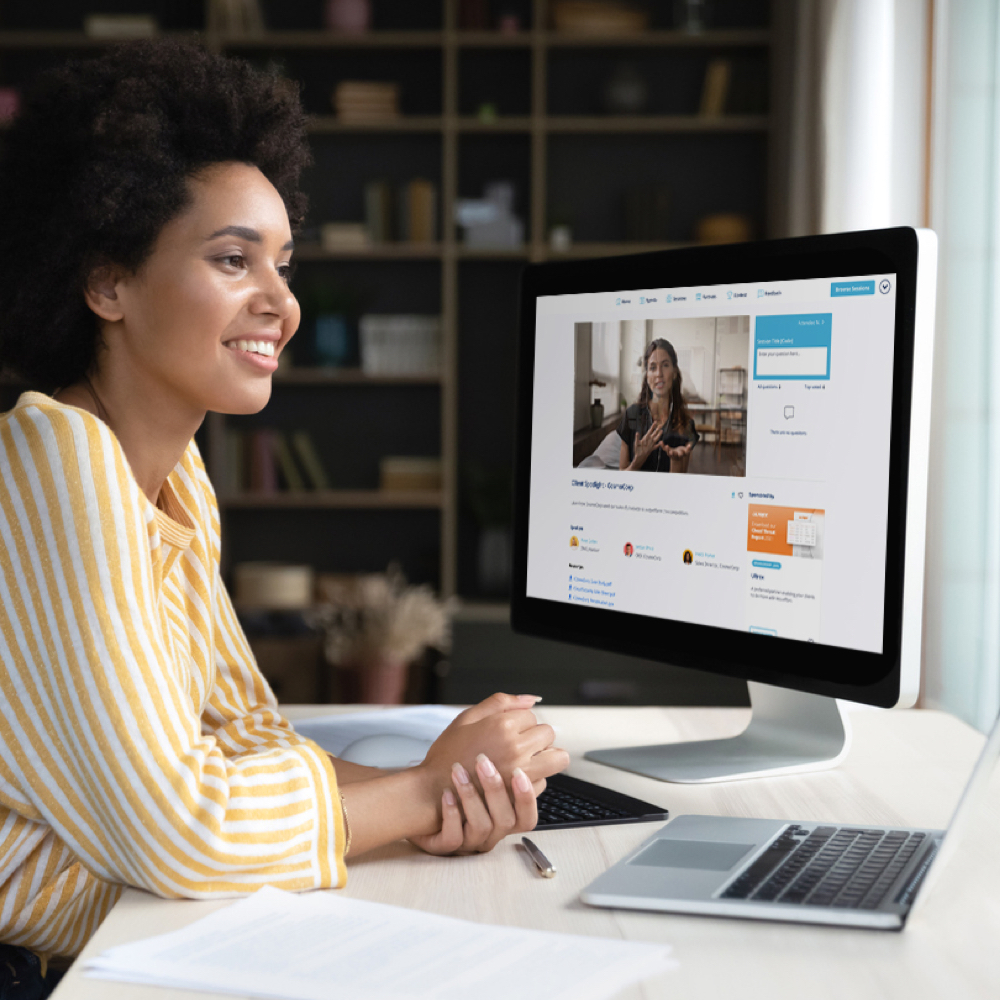 We evaluated multiple competitors, and none included virtual offerings or ideas. RainFocus was able to accommodate our virtual requirements and also connect with our clients with experiences we didn't even think were possible.
Program Director, Corporate Marketing
Fortune 500 Company
Your Content, Delivered Any Time
Maximize content value long after the event ends. Reach new audiences and let attendees rewatch their favorites. An intuitive catalog experience gives access to your sessions and other event materials.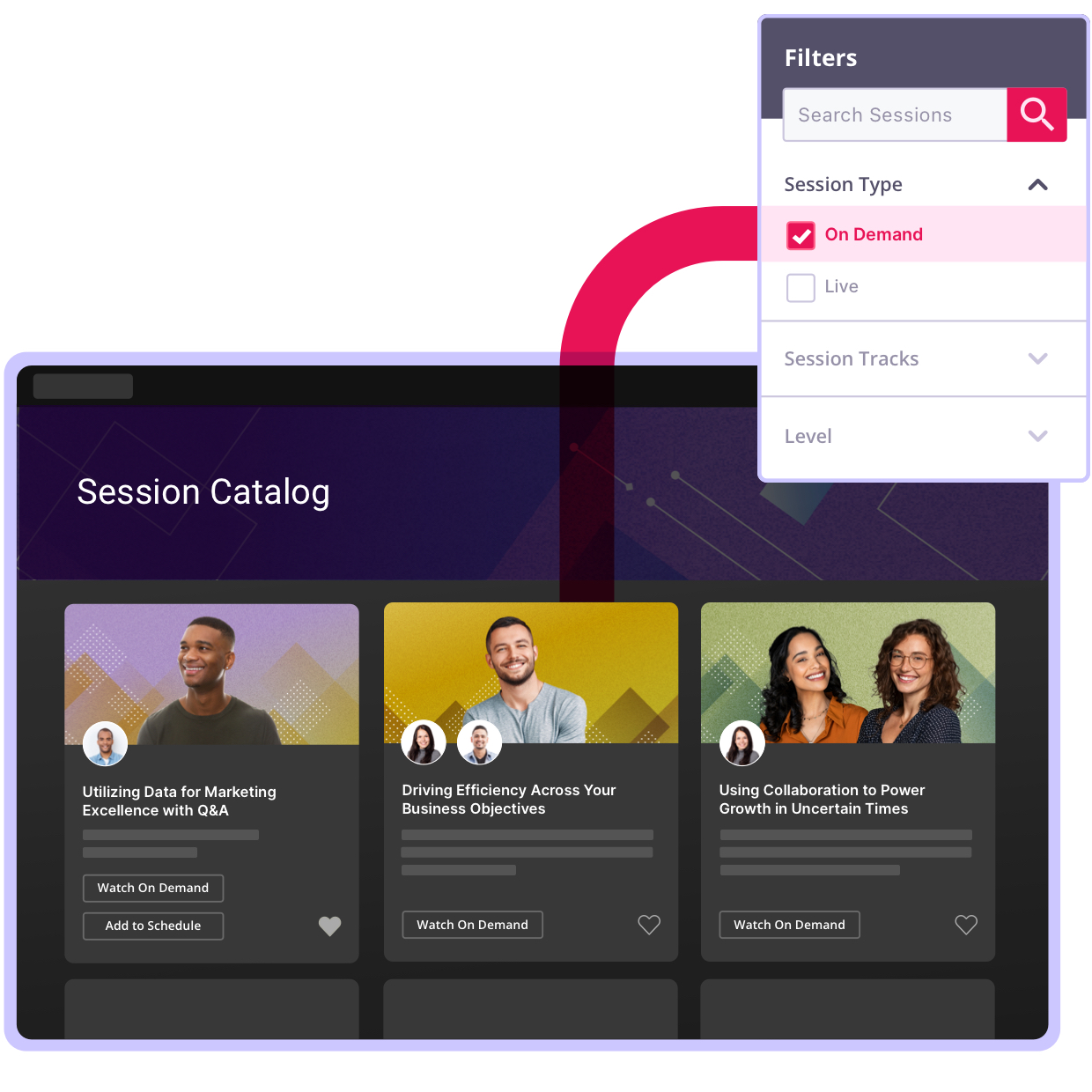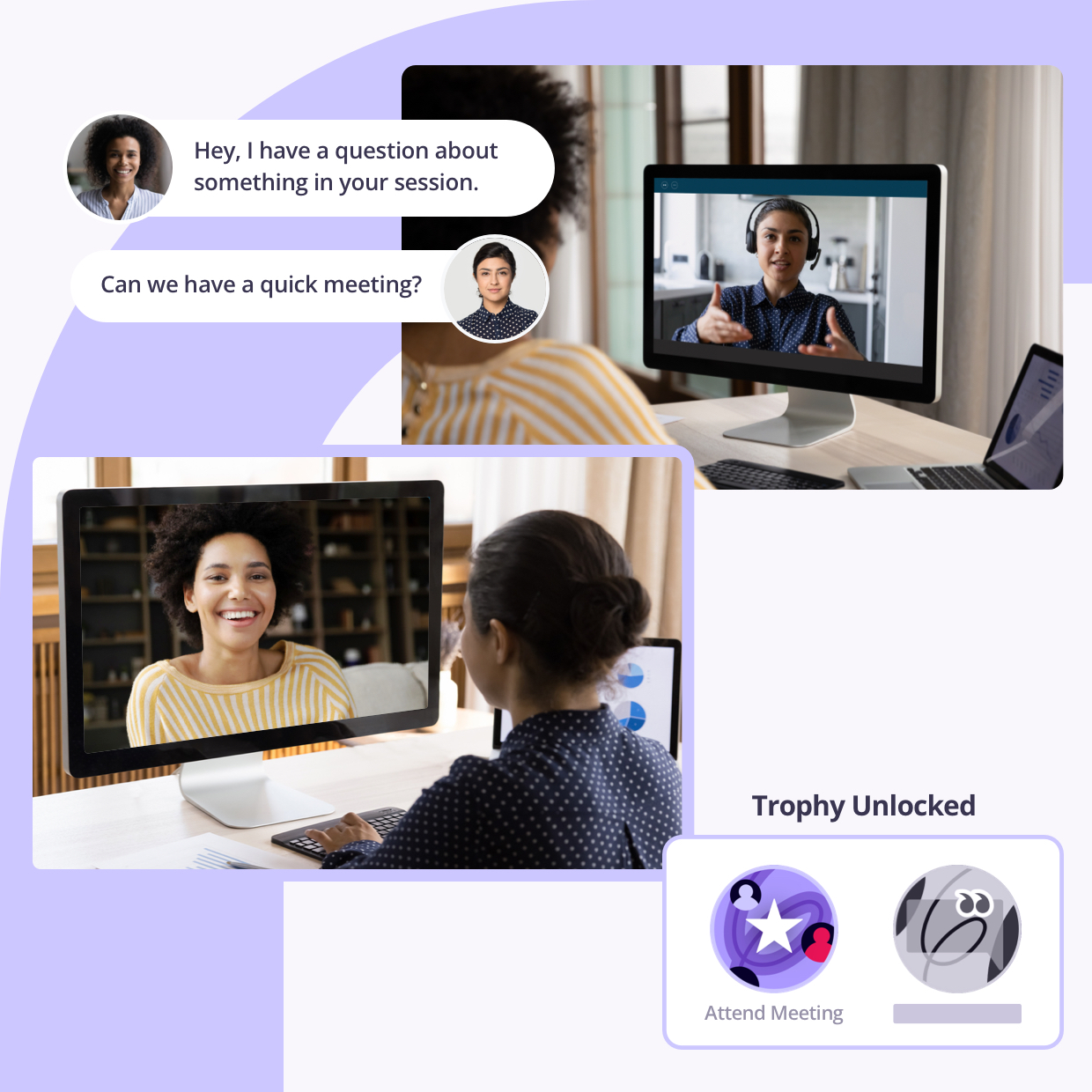 Forge Connections Across the Globe
Attendees, speakers, and exhibitors participating virtually can still find engagement and connection. One-on-one meetings, session chats, gamification, and more enhance their experience.

Simple Yet Powerful Lead Capture
With data captured at every stage, lead capture and identification of promising leads couldn't be easier. Dashboards showing demographics, interest levels, and event activities help your exhibitors spot highly qualified leads.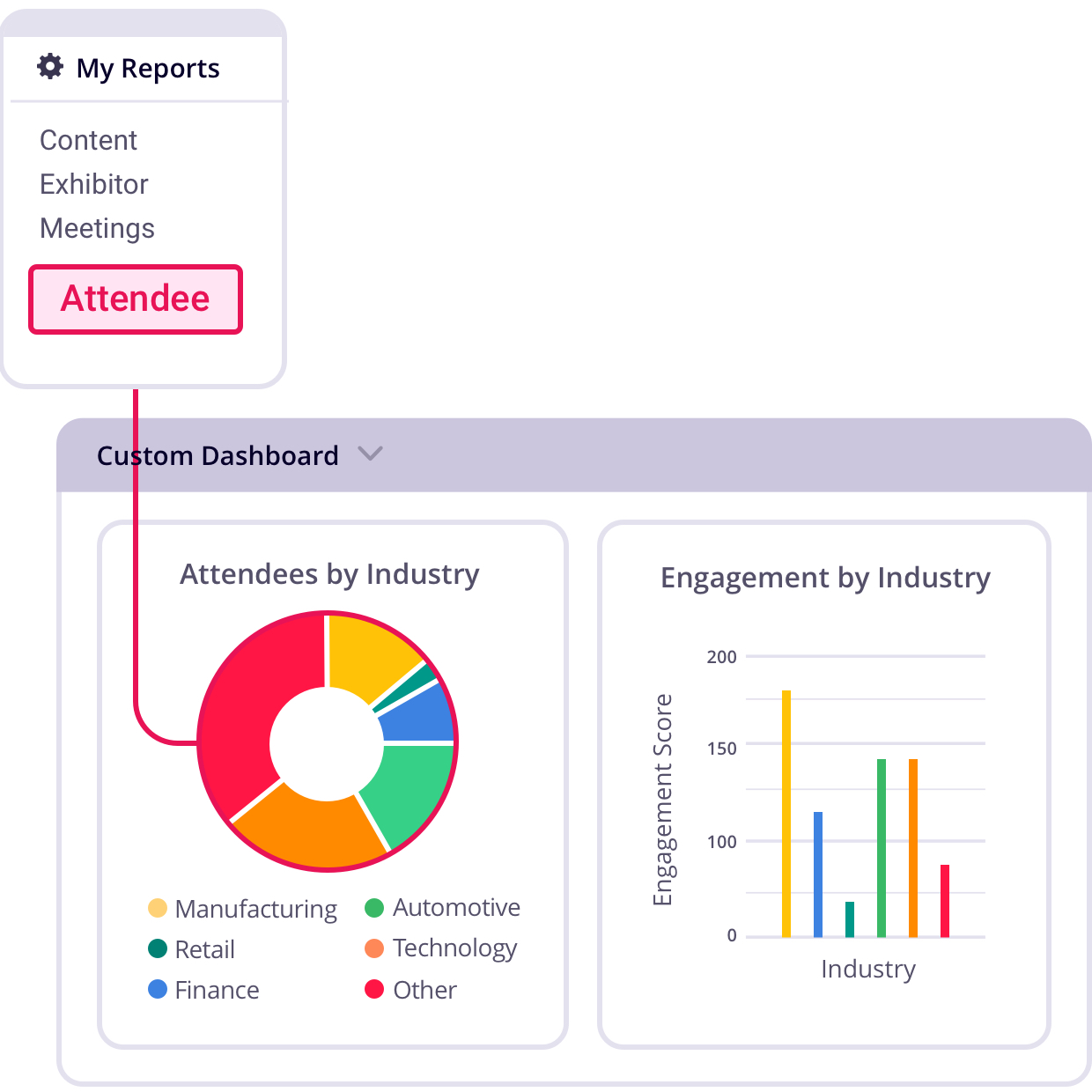 Get the Most from Your Event Data
The underlying data being generated by your attendees holds a wealth of valuable insights. Make confident event decisions by using native reporting and visualization tools.
Learn how organizations are changing the future of events and marketing with RainFocus.
Read case studies
Case Studies
See how RainFocus augments in-person event formats with virtual experiences to expand reach and maximize ROI.
In-Person Experiences
Explore how RainFocus powers personalized experiences for in-person attendees with robust on-site capabilities.
Experience RainFocus
Start strategizing for the success of your future events.
Request a demo