Attendee Engagement
Supercharge Your Attendee Engagement
Delight and enrich your event attendees. Offer seamless, personalized experiences to everyone, whether they're attending in person or virtually. Guide attendees' journeys by serving the most valuable content, backed by preference data.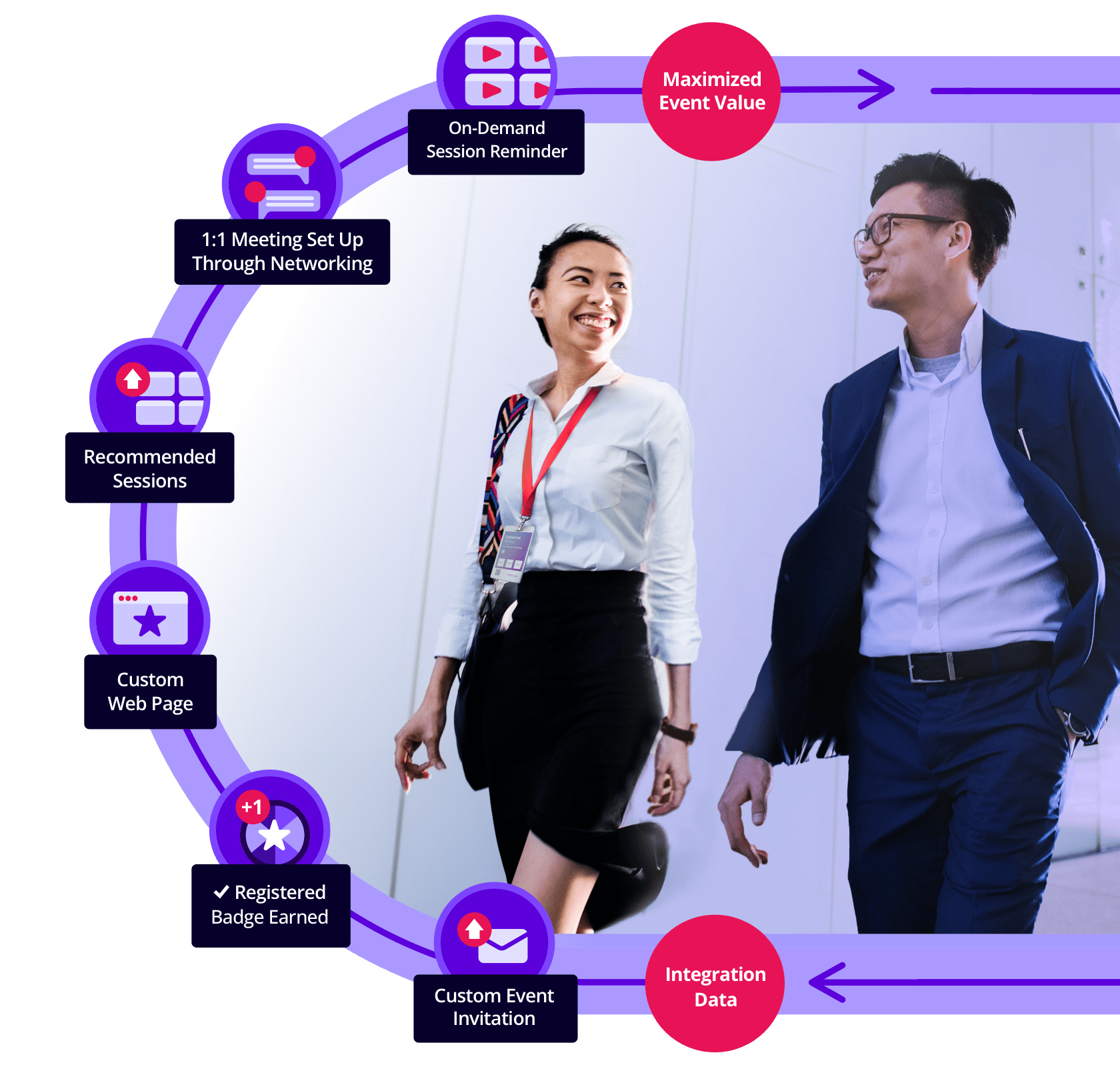 Deliver Memorable Event Experiences and Maximize Engagement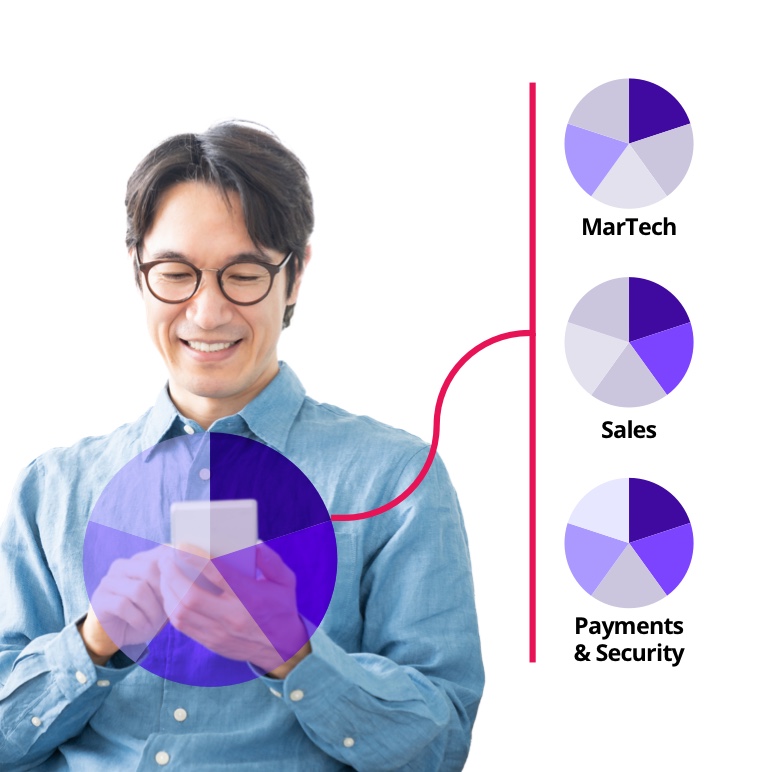 Activate Known Attendee Information
Learn about attendees' preferences. Connecting event data to your martech and sales systems unlocks detailed information. Gain greater personalization and control for any event.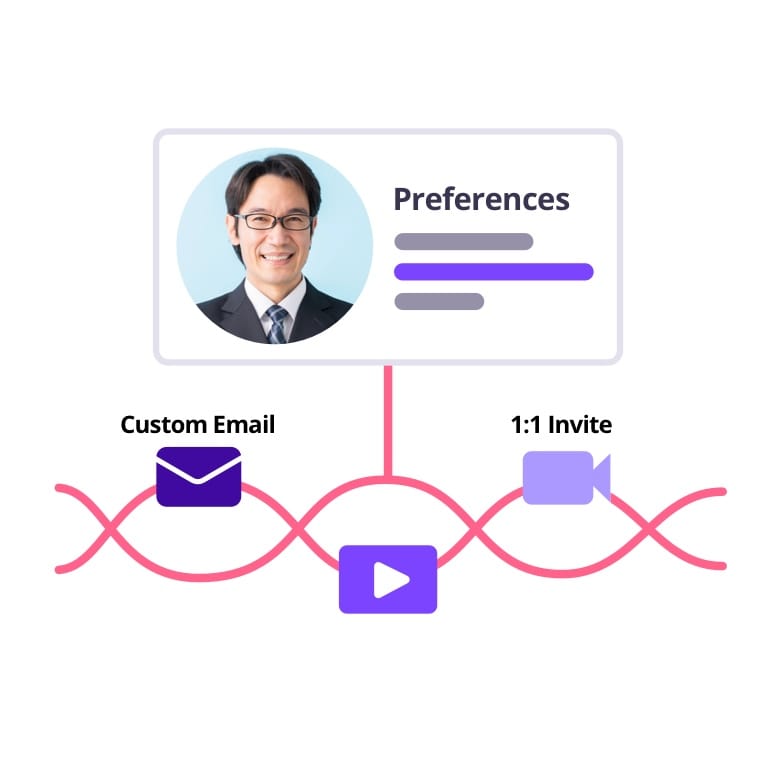 Personalize Event Details
Personalization is more than assigning broad groups. RainFocus gives precise control over registration workflows, communications, badges, content delivery, and more. Use attributes generated exclusively for your company.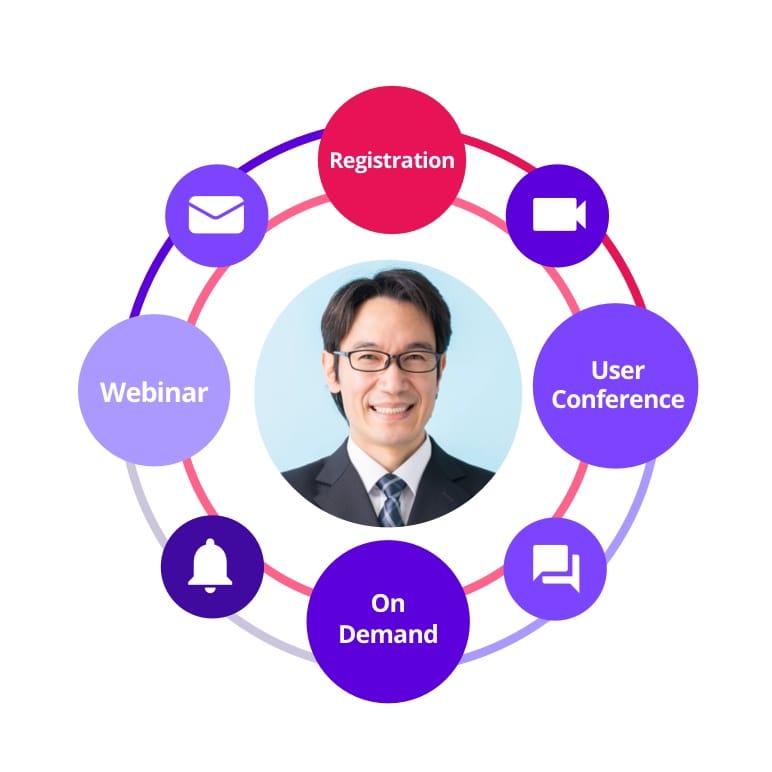 Maximize Event Value
Leverage all known information about your attendees during each step of the event journey. Deliver elevated, immersive experiences that make your event memorable.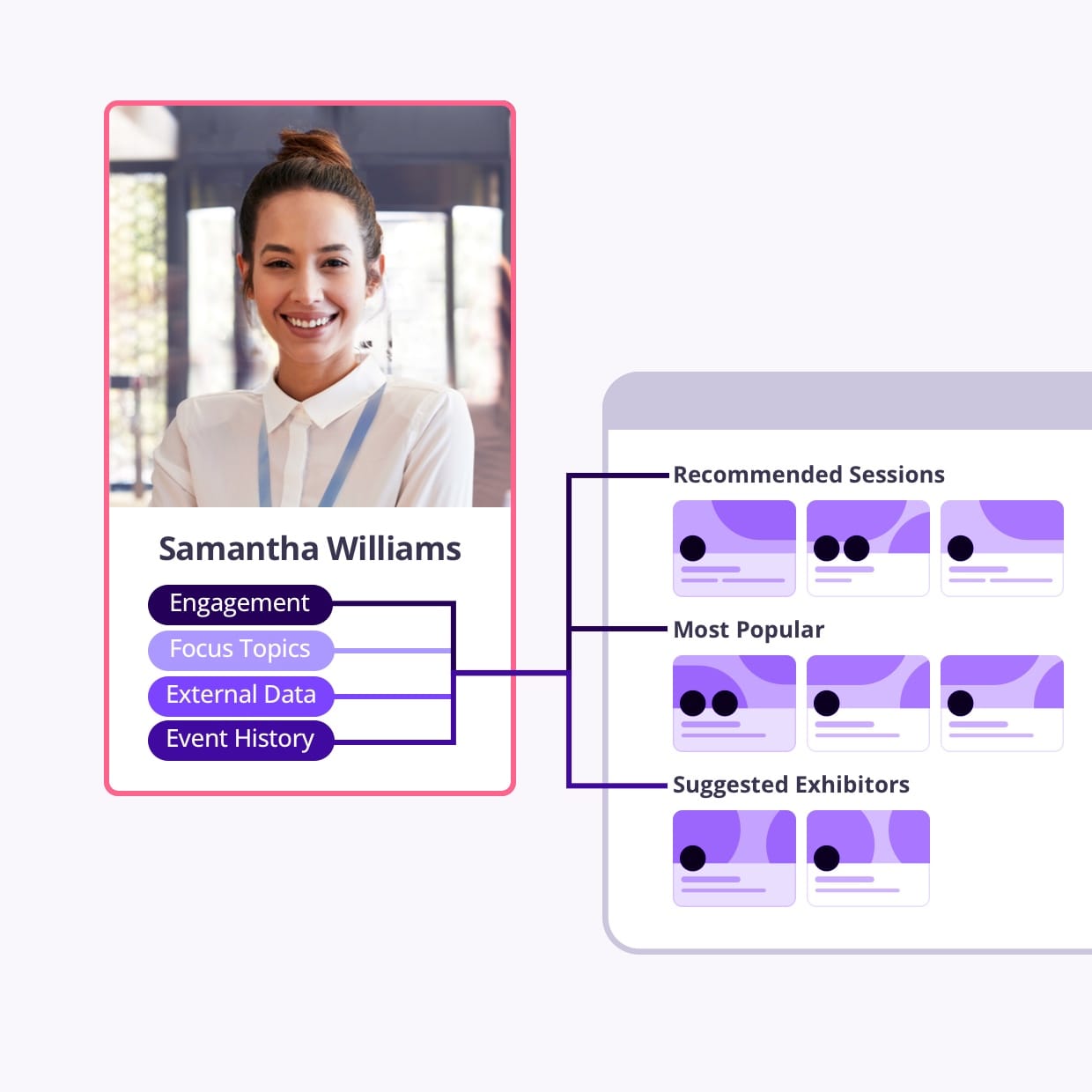 Surface content recommendations for your attendees. Help them discover sessions with relevant value, particular interest, or high popularity. Fine-tune these recommendations to influence more engagement and drive desired outcomes.
View personalized engagement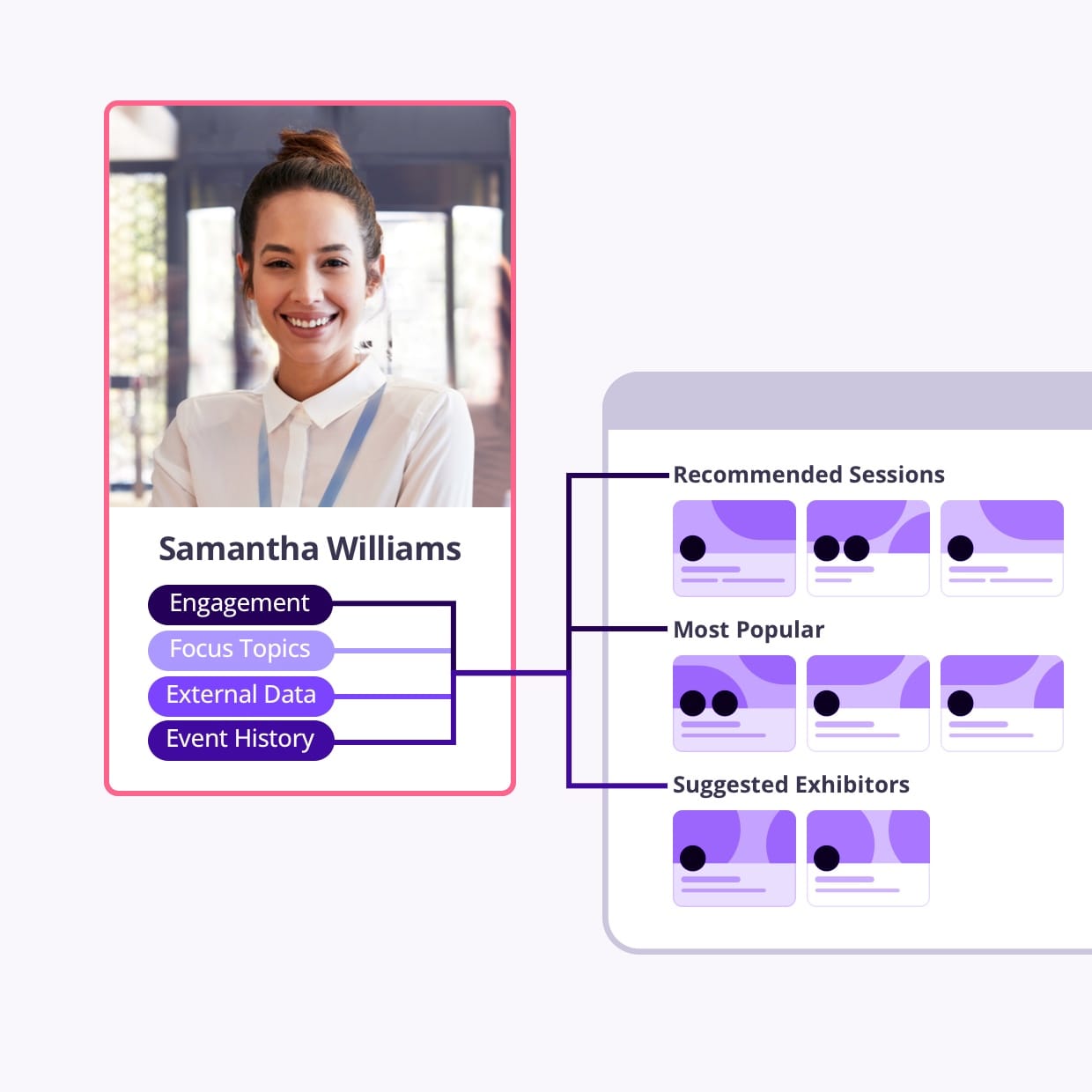 Facilitate Meaningful Attendee Connections
RainFocus' networking features help attendees find the right connections, topics, and spaces. Make your networking opportunities convenient and natural. In-person and virtual interactions add value without detracting from content.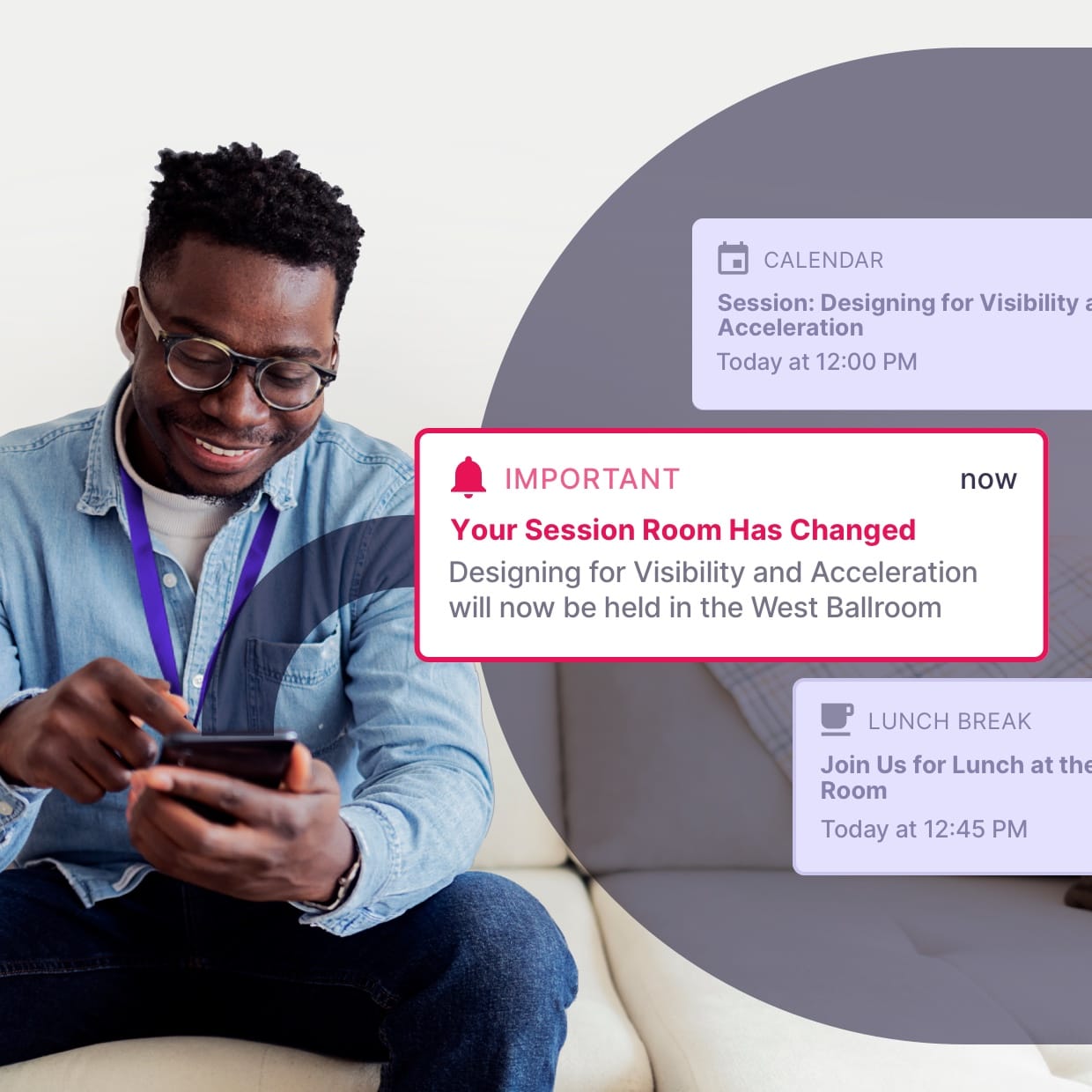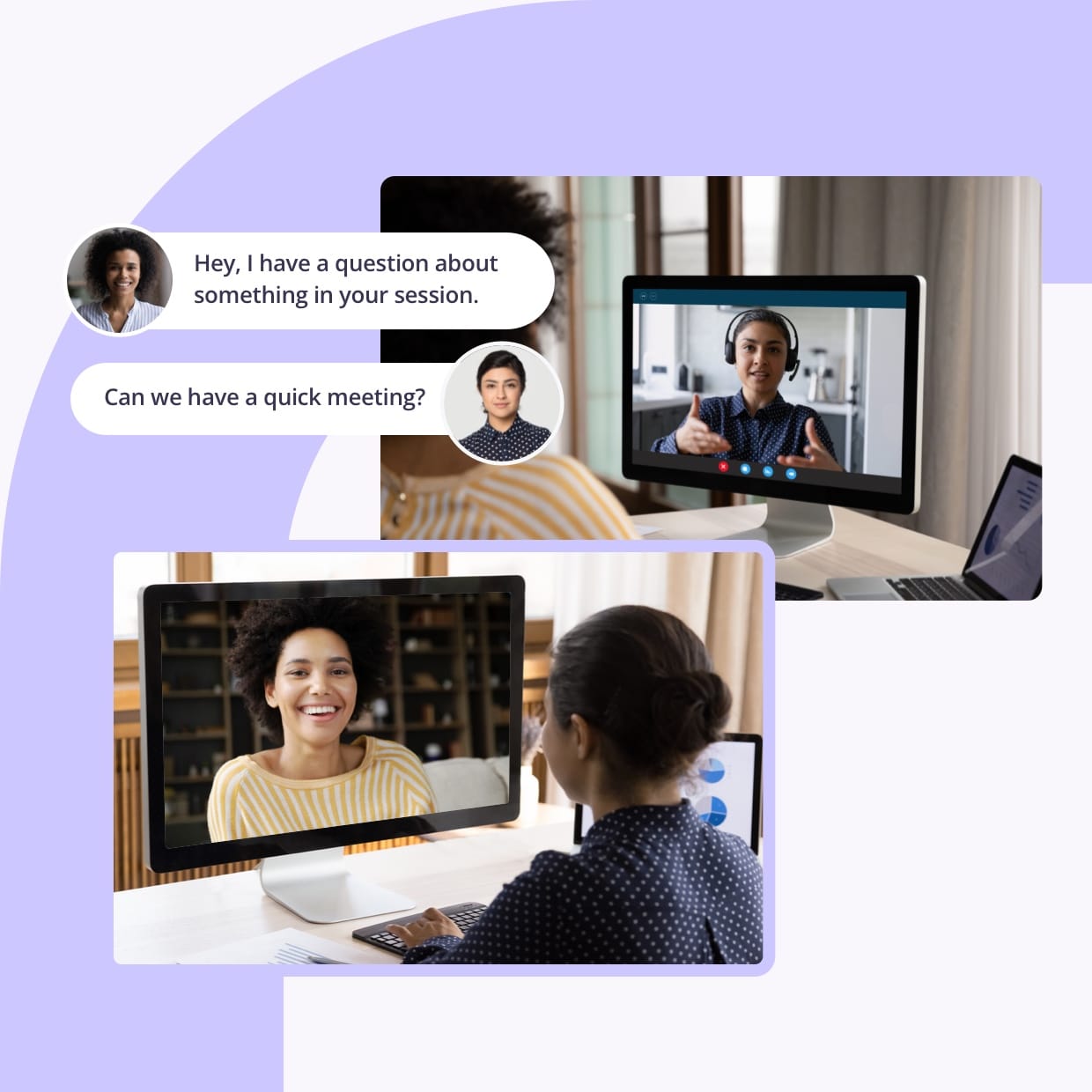 Keep Attendees in the Loop
Built-in logic-based communication tools ensure attendees stay engaged and aware of the latest event information. Crucial reminders and notifications are powered by workflows, automated rules, and our mobile app.
Encourage Engagement With Friendly Competition
A competitive event element enhances your attendees' experience. Motivate and engage by designing games. Track attendees' engagement points, display a leaderboard, and create badges with prizes.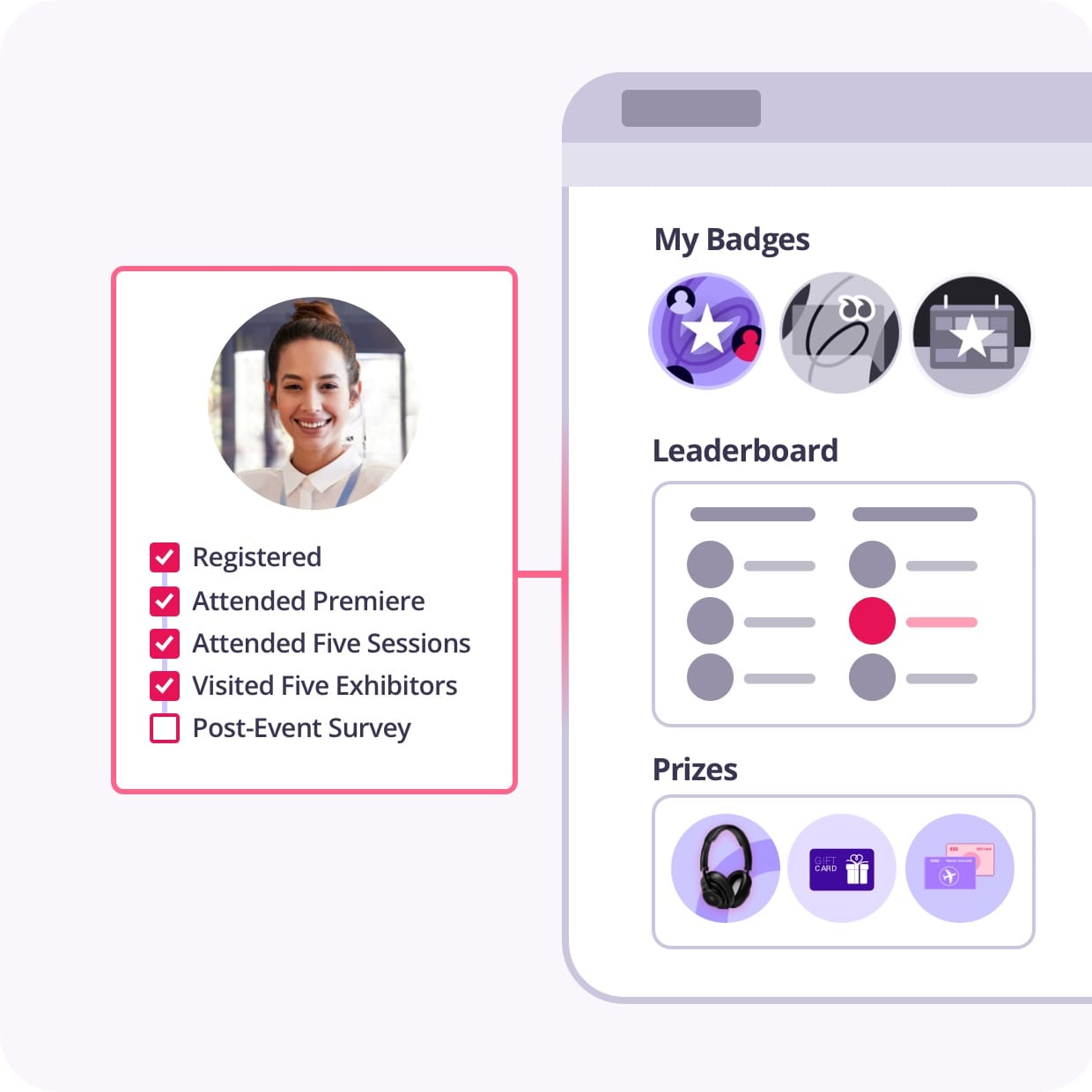 Explore What Sets RainFocus Apart
Level Up Engagement
Drive personalization at scale for increased engagement, accelerated journeys, and increased sales.
Integrate Intelligently
Discover how platform integrations connect event data seamlessly and amplify the attendee experience.
Deliver Seamlessly
Offer a seamless experience to audiences and event teams alike with a modern all-in-one platform.
Experience RainFocus
Start strategizing for the success of your future events.
Request a demo