Portfolio Orchestration
One Attendee Profile Brings Clarity
Enrich a single global attendee profile with rich behavioral data consolidated across multiple events. Prevent duplicate or inaccurate records. Increase your efficiency to deliver personalized experiences.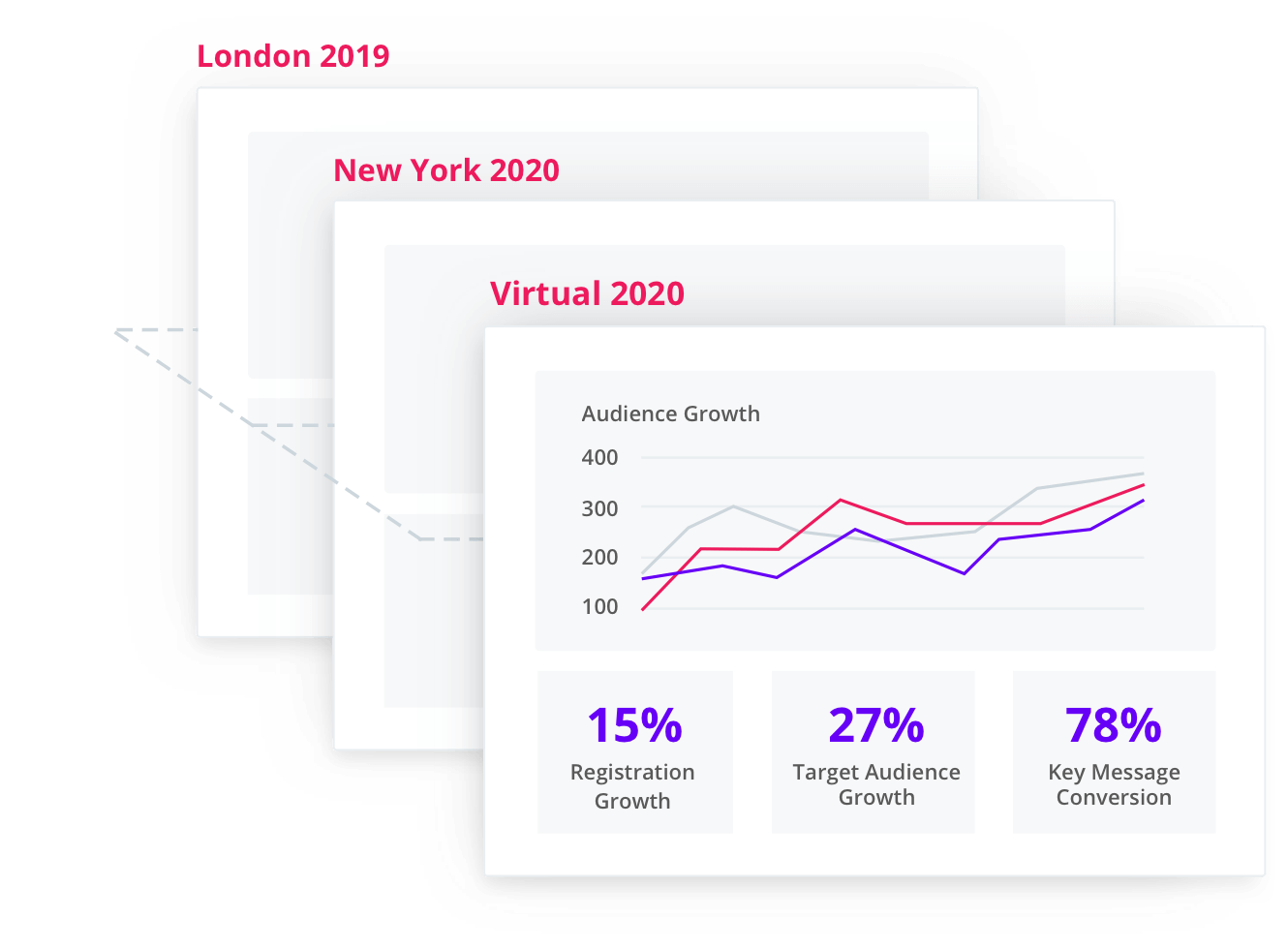 Strategically Grow Your Event Portfolio
A unified events calendar lets attendees plan, select, and engage with events. Reduce friction and total spend with a single vendor across the global organization.
Create Programming for Any Audience
Optimize your long-term event program strategy. RainFocus provides centralized attendee engagement data for better planning insights. Deliver the most relevant content to globally distributed audiences.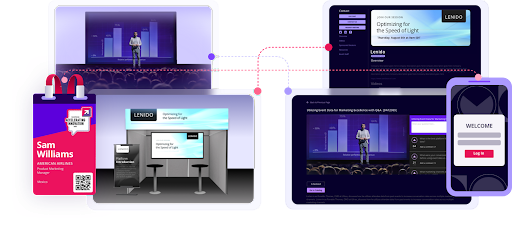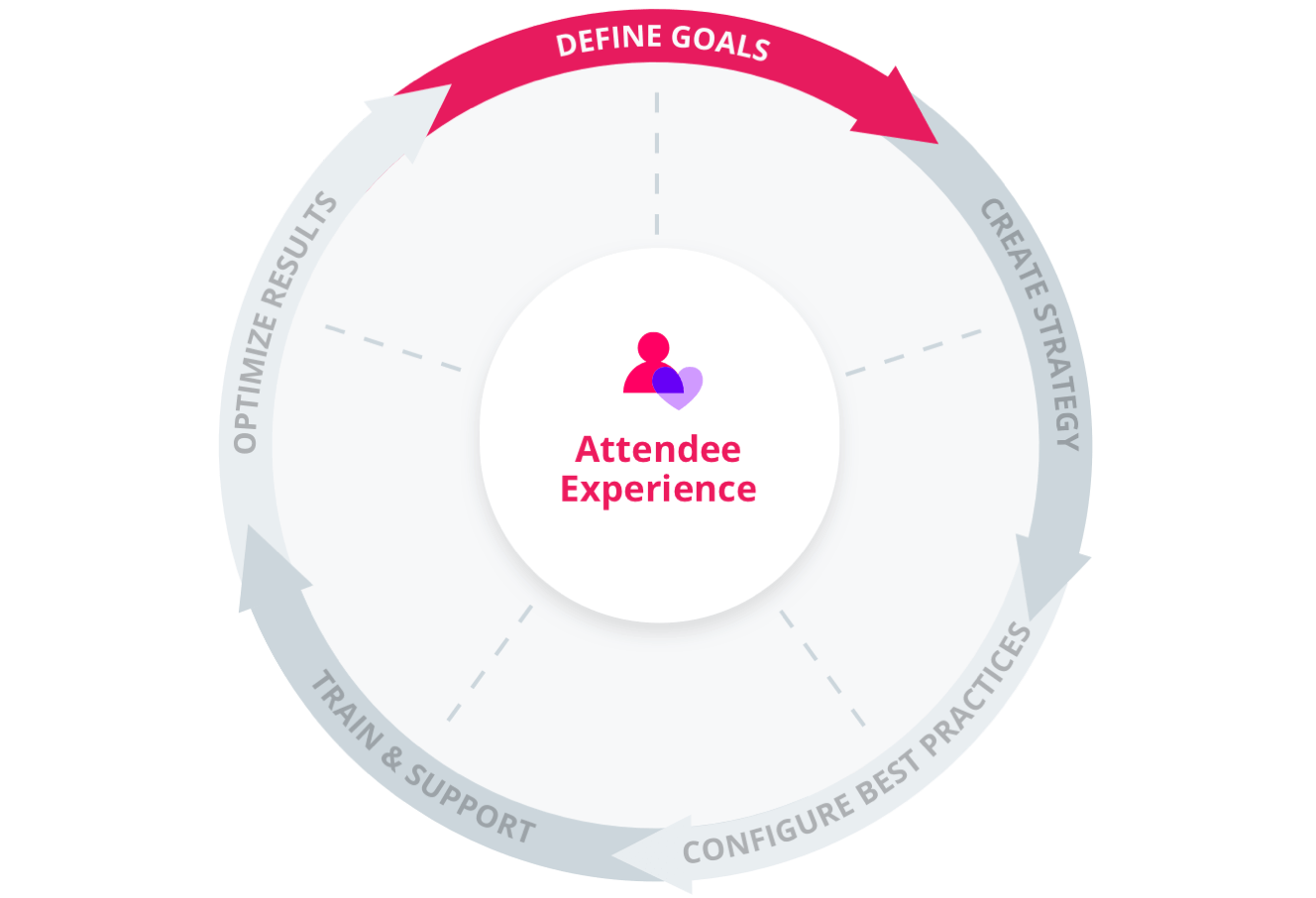 Streamlined Processes
Build out your next event quickly. Consolidate processes to save time, or create an entirely new event with new processes. RainFocus' service teams work alongside you at every step.
Insights in Real Time
Instantly access high-quality insights to build sales pipelines and prove your marketing and event ROI. Unified event reporting shows how your events are accelerating business relationships. Create predictable data modeling for future success.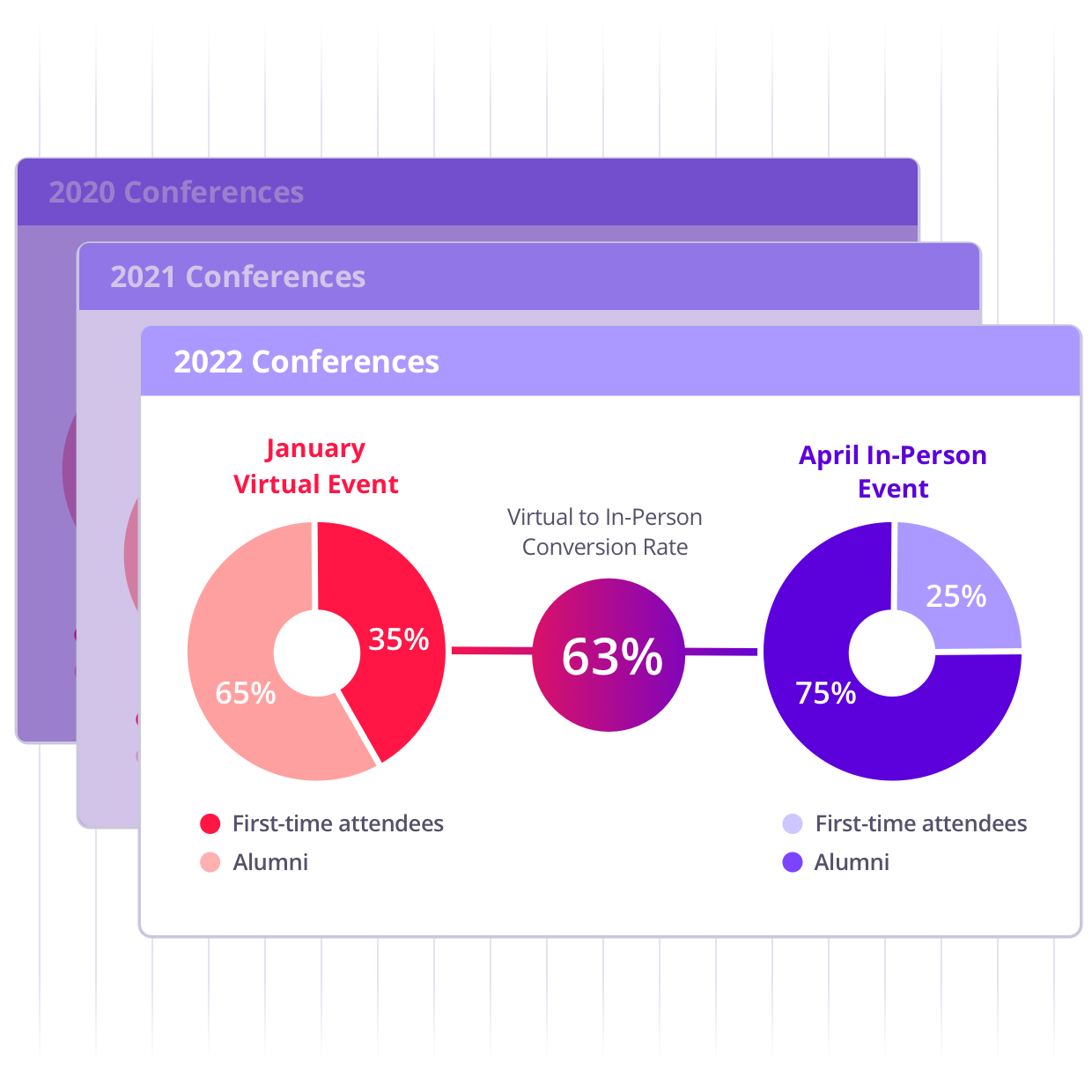 RainFocus: Tailored to Your Industry
Every industry has specific event needs. No matter which sector you're in, see how RainFocus can simplify your event marketing and accelerate business growth.
Experience RainFocus
Start strategizing for the success of your future events.
Request a demo