Streamlined Integrations
Powerful Integrations
RainFocus integrates seamlessly and reliably with countless third-party platforms. Drive better engagement, power your sales and marketing pipelines, and securely conduct business with a single platform.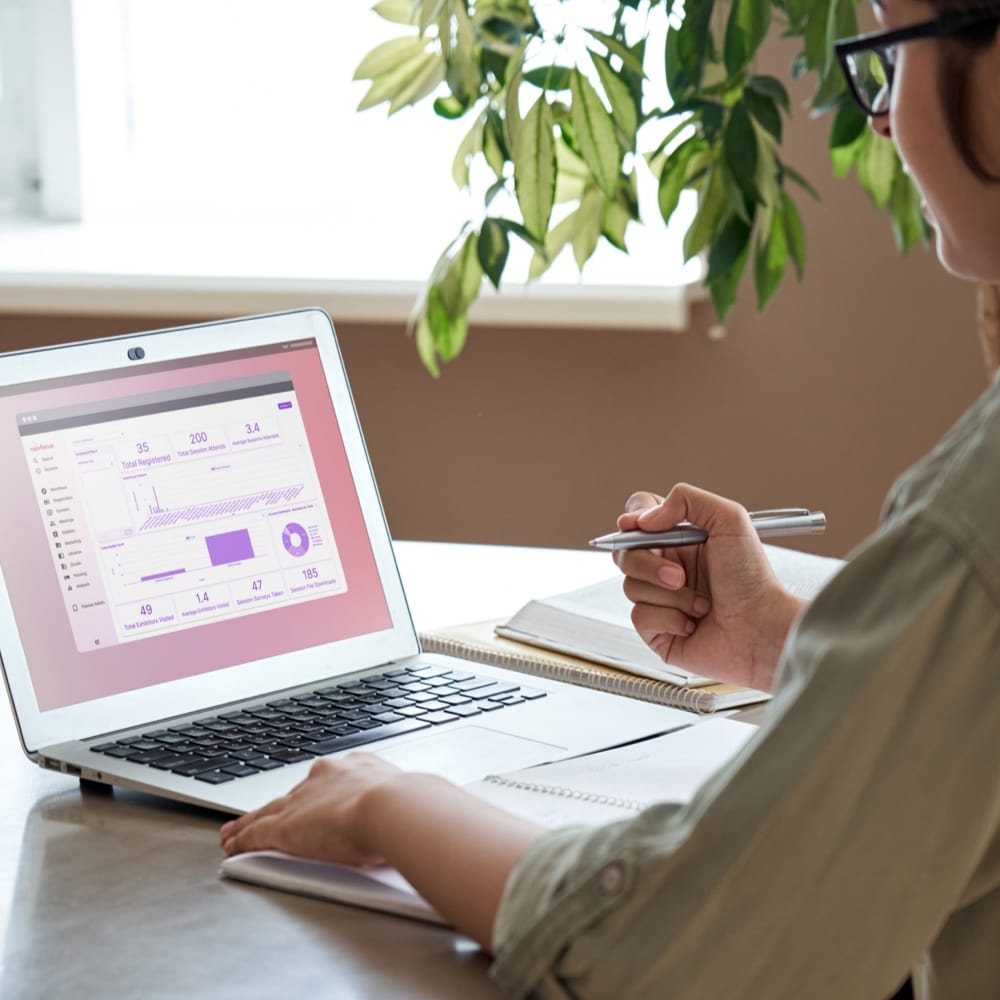 [RainFocus] boasts among the broadest list of out-of-the-box technology integrations..."
The Forrester Wave™: B2B Marketing Events Management Solutions, Q1 2021
Connect Events to Marketing and Sales
Integrate Seamlessly
Leverage robust API integrations to establish two-way data flow and accelerate your sales pipeline.
Optimize Attendee Experiences
Boost your audience engagement through games, chat, networking, photo booths, and rewards.
Enhance Production Quality
Use best-in-class production integrations to create high-quality content.
RainFocus integrations create an automated connection to your entire tech stack.
Drive pipeline, accelerate marketing conversions, increase sales productivity, boost customer retention, and demonstrate event ROI to executive stakeholders.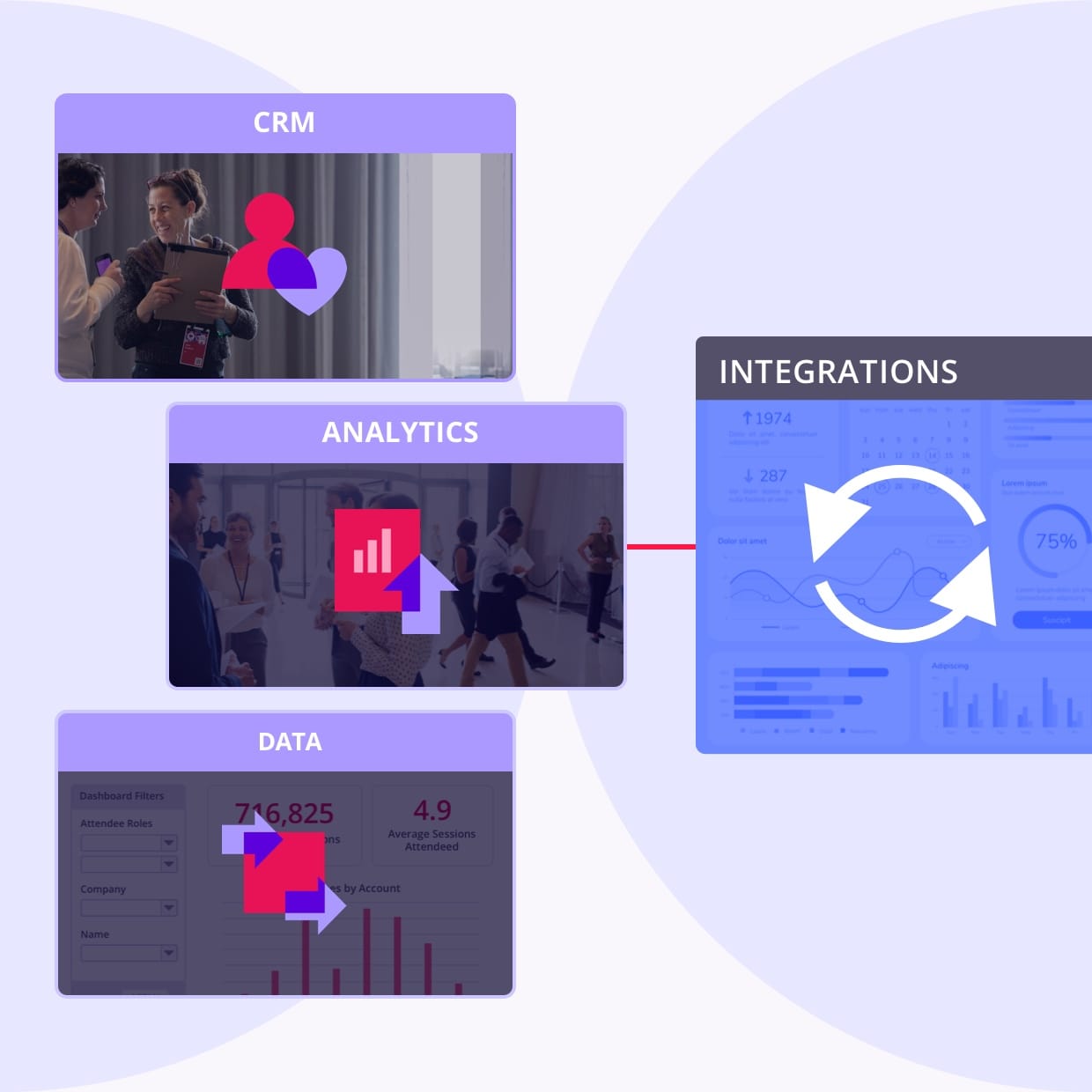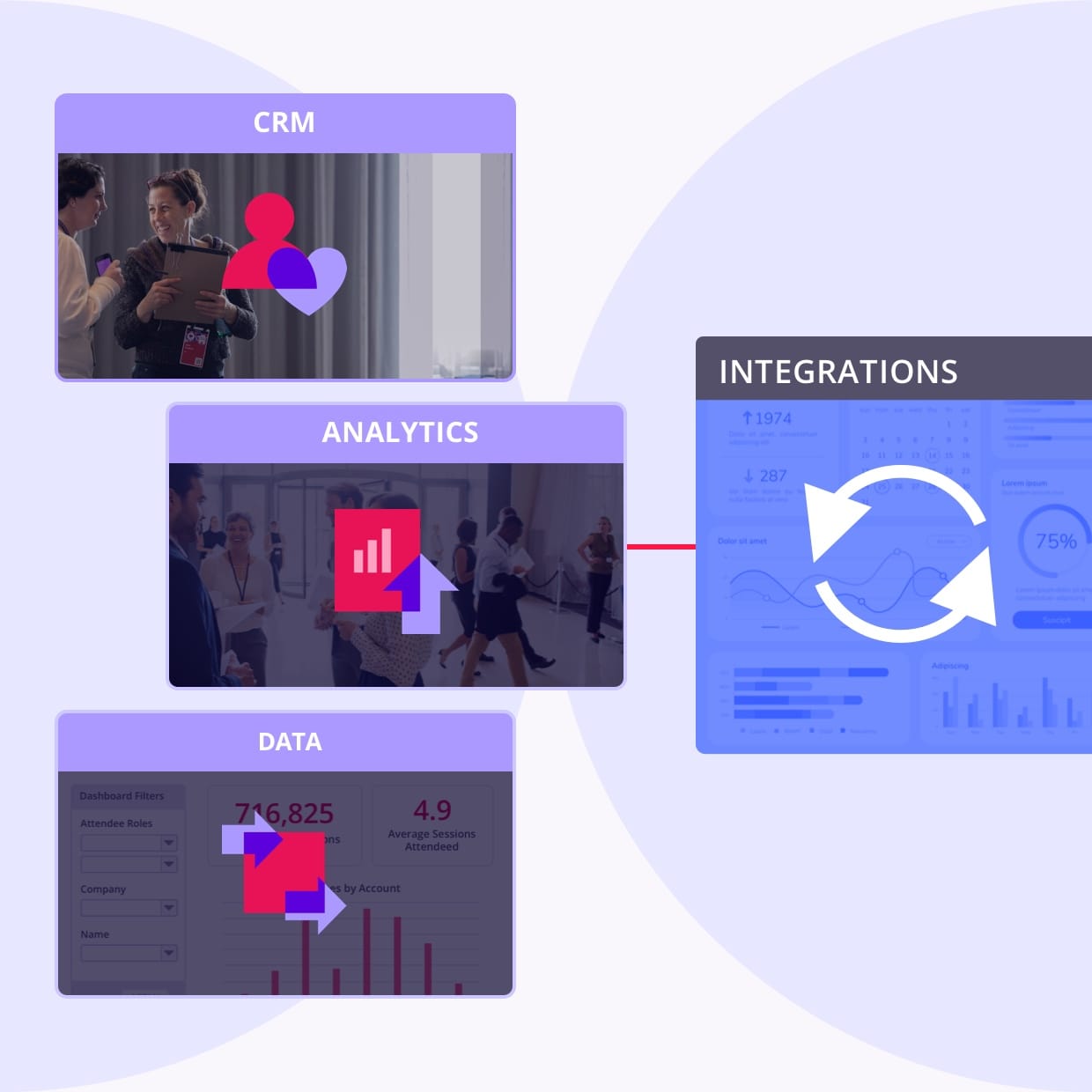 Unified Data
Provide a single secure source of truth for all stakeholders. Automate your manual data processes once and for all to save time and eliminate import/export errors.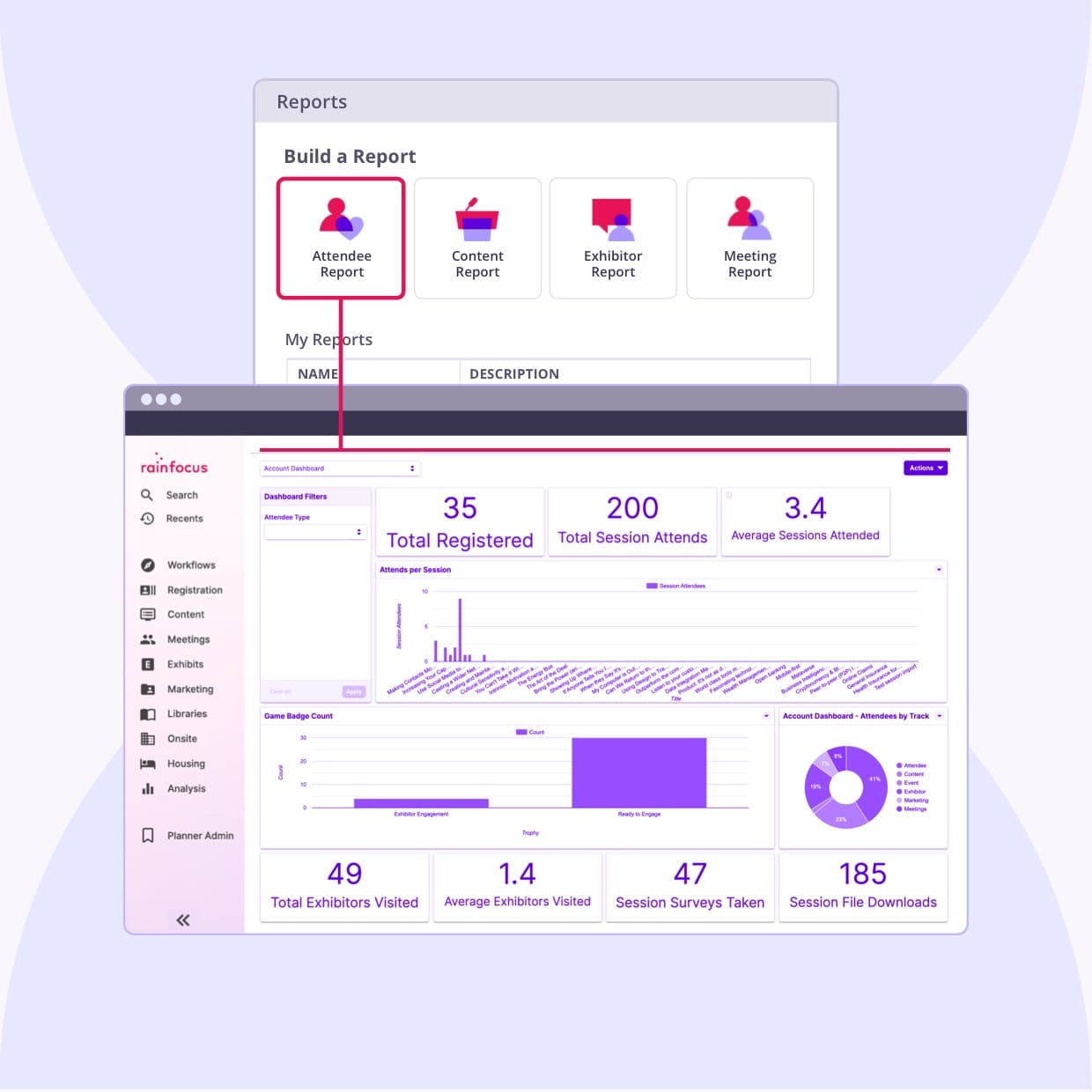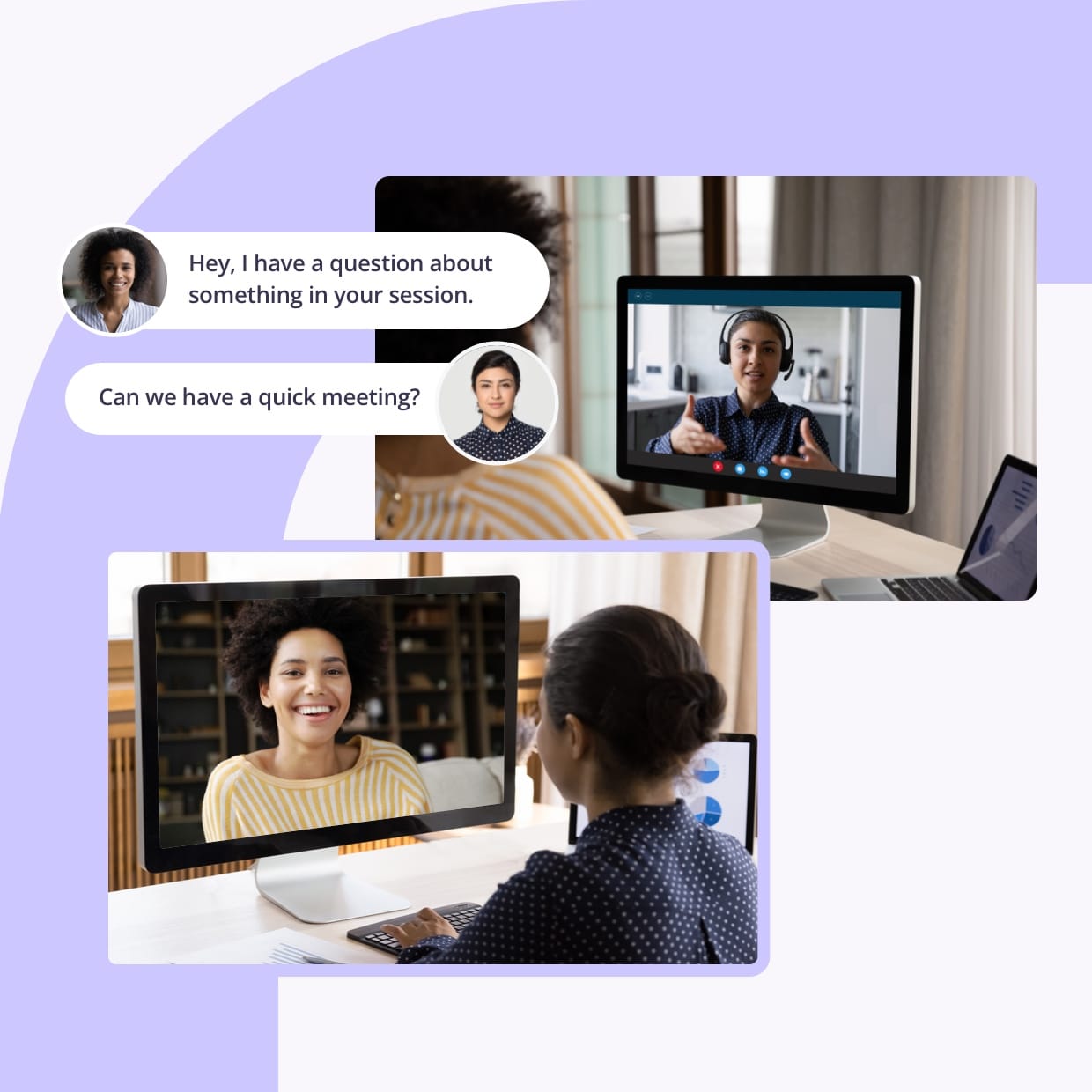 Visual Streaming
Deliver highly engaging virtual and hybrid experiences to your attendees and exhibitors through session streaming, 1:1 meetings, chat, and Q&A features.
Custom Integrations
Create the perfect solution for your team by leveraging the RainFocus integration framework.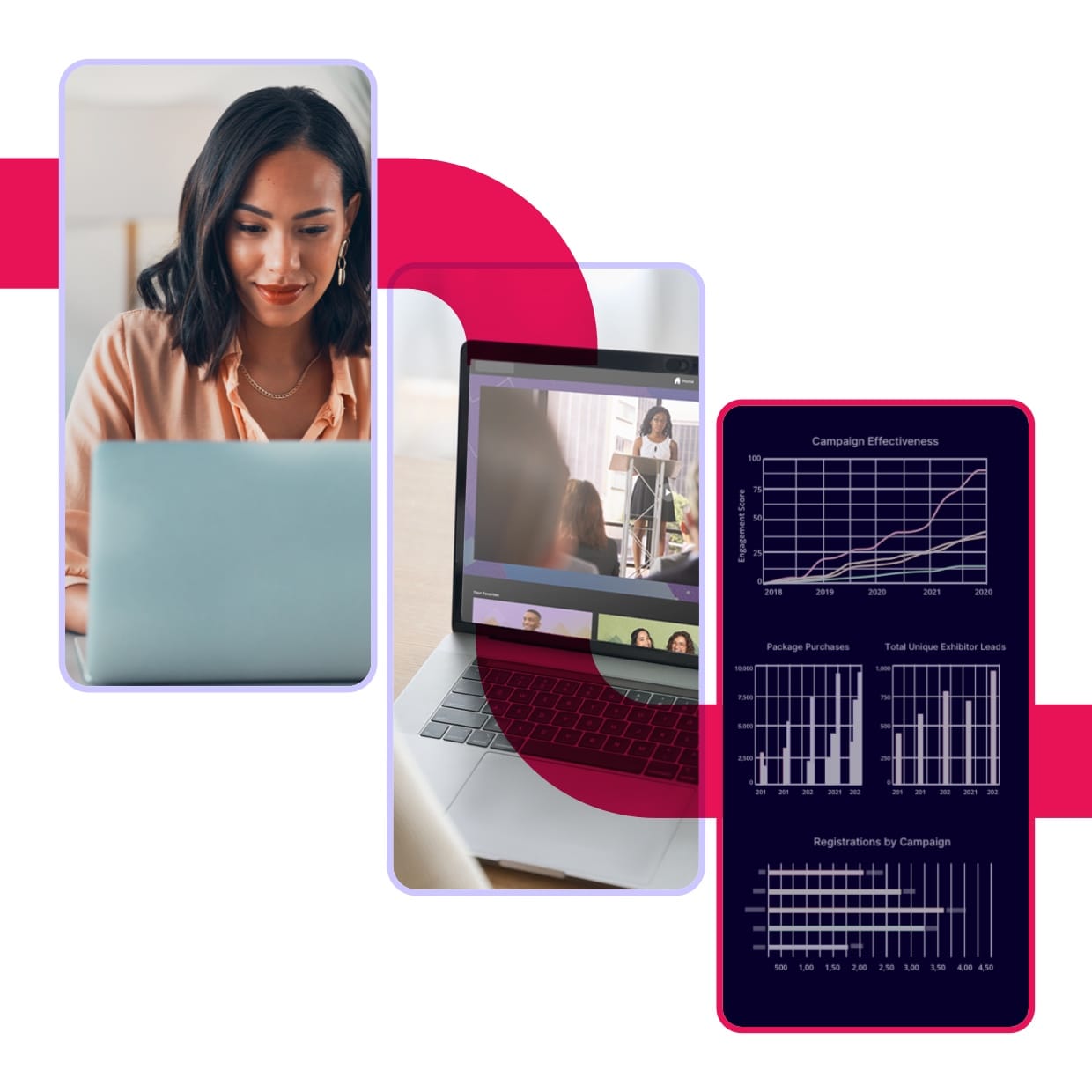 Having data integration with RainFocus' APIs has made it easier and quicker for us to know who our customers are and what they are engaged in beyond the scope of the event."

Certified and Compliant
Safeguarding attendees' personal information and preventing data loss is our top priority. By integrating RainFocus with your tech stack, you can feel confident your event processes are protected and connected.
How Integrations Work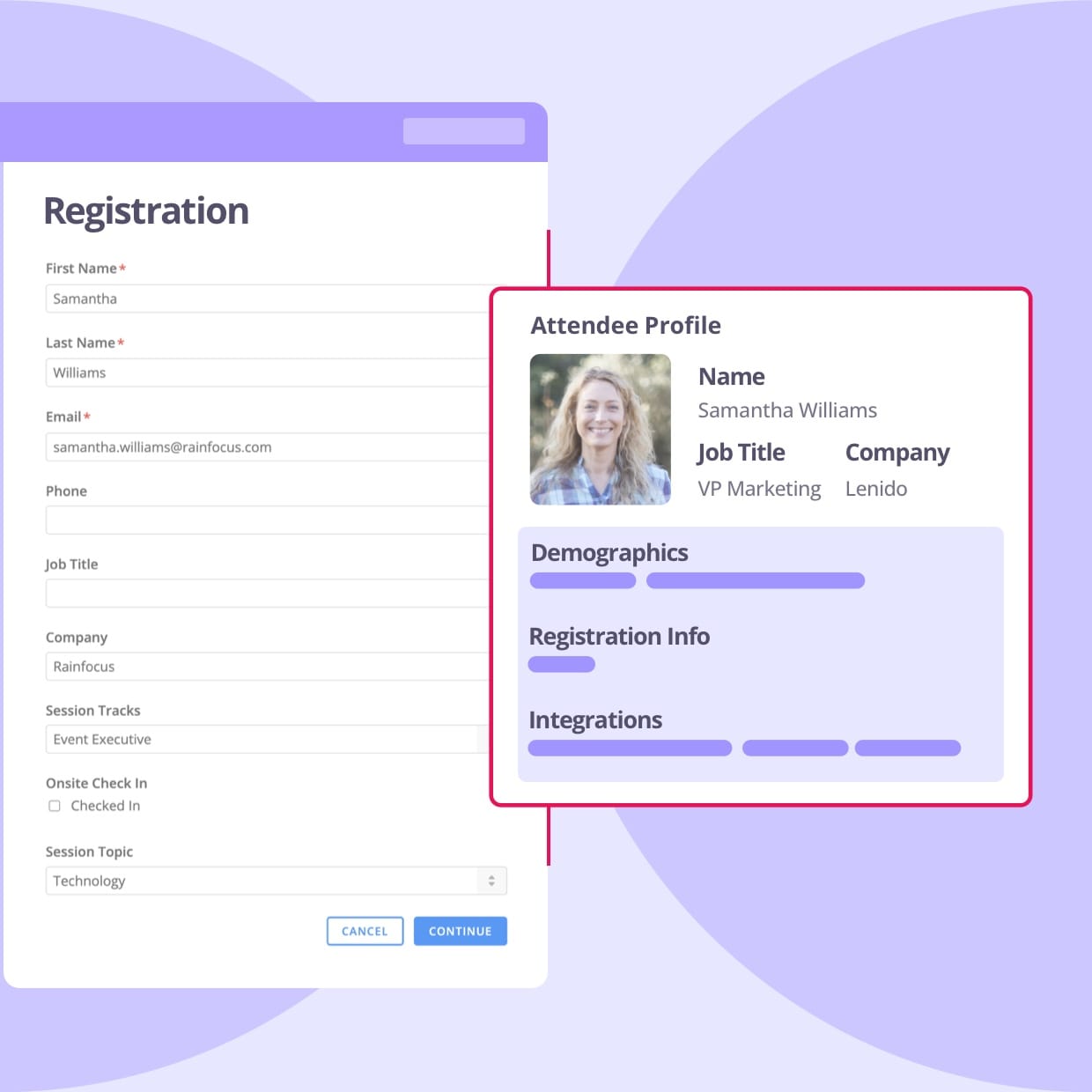 Step One
An attendee registers for one of your conferences using RainFocus. Key information is collected during registration.
Explore What Sets RainFocus Apart
Level Up Engagement
Drive personalization at scale for increased engagement, accelerated journeys, and increased sales.
Deliver Seamlessly
Offer a seamless experience to audiences and event teams with a modern all-in-one platform.
Experience RainFocus
Start strategizing for the success of your future events.
Request a demo