Exhibitor Activation
More Value, Delivered Faster
Exhibitors are critical to event success. RainFocus streamlines every aspect of exhibitor management. Give your exhibitors an optimized experience — from setup to lead generation to post-event data.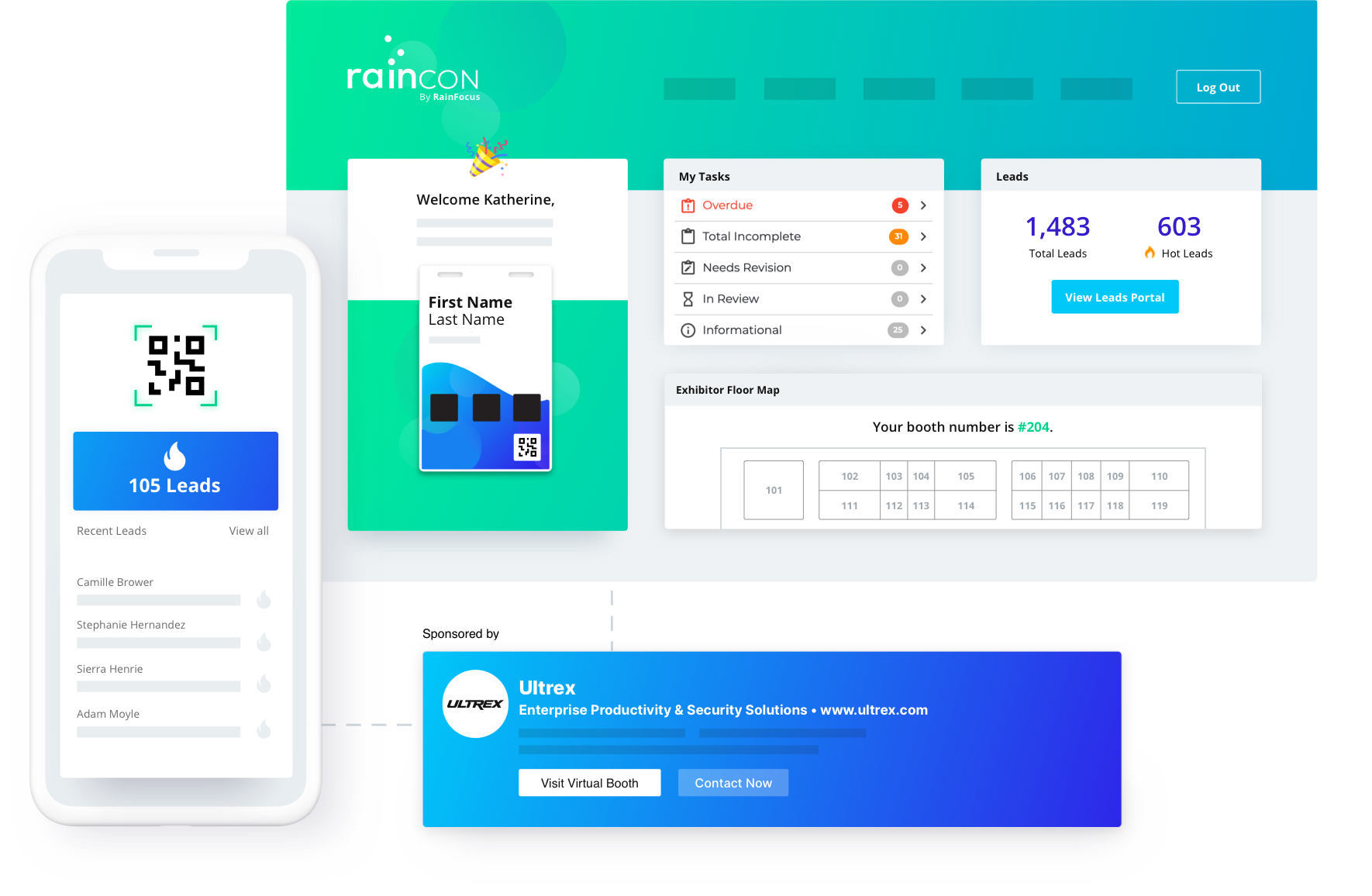 A One-Stop Shop
A single portal does it all. Easily collect vital exhibitor data, contracts, uploaded assets, and more. Manage lead scanner purchases and assign any self-serve tasks in one convenient location.
More Ways to Connect
Give your exhibitors multiple marketing touchpoints. A dynamic exhibitor catalog and versatile in-person and virtual booth spaces set the stage. Event sponsorship packages, targeted leads, scanning devices, and more provide unprecedented value.
Help Exhibitors Source the Right Leads
Lead Devices
Exhibitors can collect more personalized lead data by configuring RainFocus' powerful scanning app to meet their needs.
Targeted Leads
Booth staff are instantly notified when they're talking to a qualified lead thanks to our target lead profile creation and notifications.
Leads Portal
Give exhibitors instant access to lead data and actionable insights through the Leads Portal. View, report, and act on leads while maintaining full GDPR compliance.
Stand Out With Always-On Virtual Booths
RainFocus Exhibitor Suite is an extension of the in-person booth experience. Exhibitors can connect with potential customers at any time. Visitors can instantly set up meetings and view company collateral.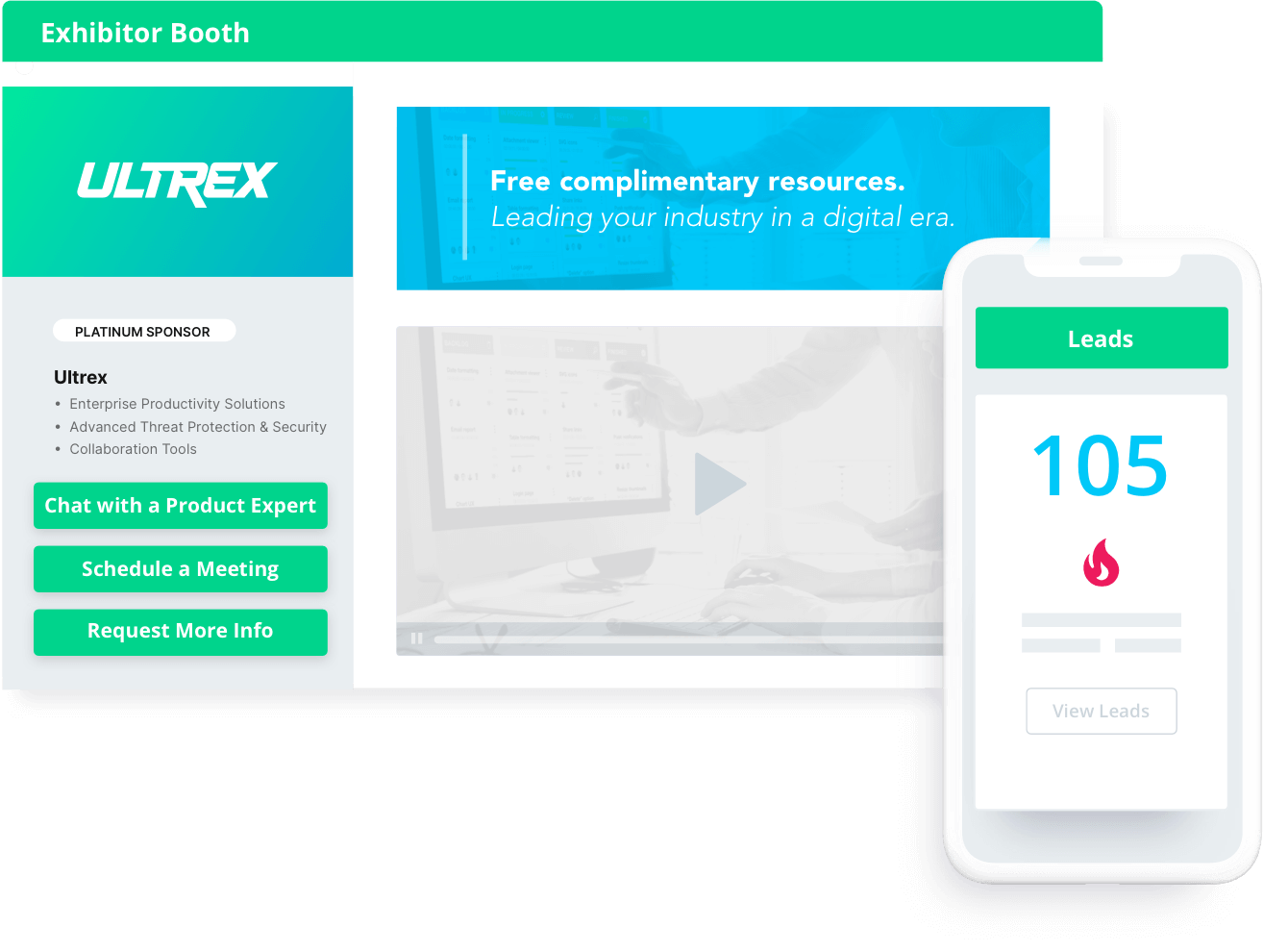 Explore What Sets RainFocus Apart
Level Up Engagement
Drive personalization at scale for increased engagement, accelerated journeys, and increased sales.
Deliver Seamlessly
Offer a seamless experience to audiences and event teams alike with a modern all-in-one platform.
Experience RainFocus
Start strategizing for the success of your future events.
Request a demo